Living Organisms
Maja Hoffmann
I've been interested in interiors since I was a child, actually. When I was asked what I wanted to be when I was 10 or 11, or even earlier, I would say, in German, an Architektin von drinnen—an architect of the interior.
It's an approximative German term—it does not mean decorator; it has nothing to do with decoration. When I was 14 or 15, we moved to Switzerland from the Camargue, and I insisted on making my bedroom from scratch.
The objects you live with are so important. I don't like decoration—I'm too independent; I don't want to be surrounded by objects that have been set in place by a decorator. I prefer for things to happen in spaces, things that were not part of the original plan. For me, it's ideal to have a volume that I can move within, to have enough space for myself. I need space.
MM
It's rare for a 10-year-old to be so precise. A child might say, "I want to design houses" or "I want to be a policeman," but to use the specific term you used is quite unusual.
MH
That anecdote reflects something more complex. For example, I don't like when you go somewhere and people say that it's "cozy." I don't think a place can be cozy in and of itself. A place that is designed to be cozy is so frozen that it doesn't work. This is one of the reasons why I don't like decoration.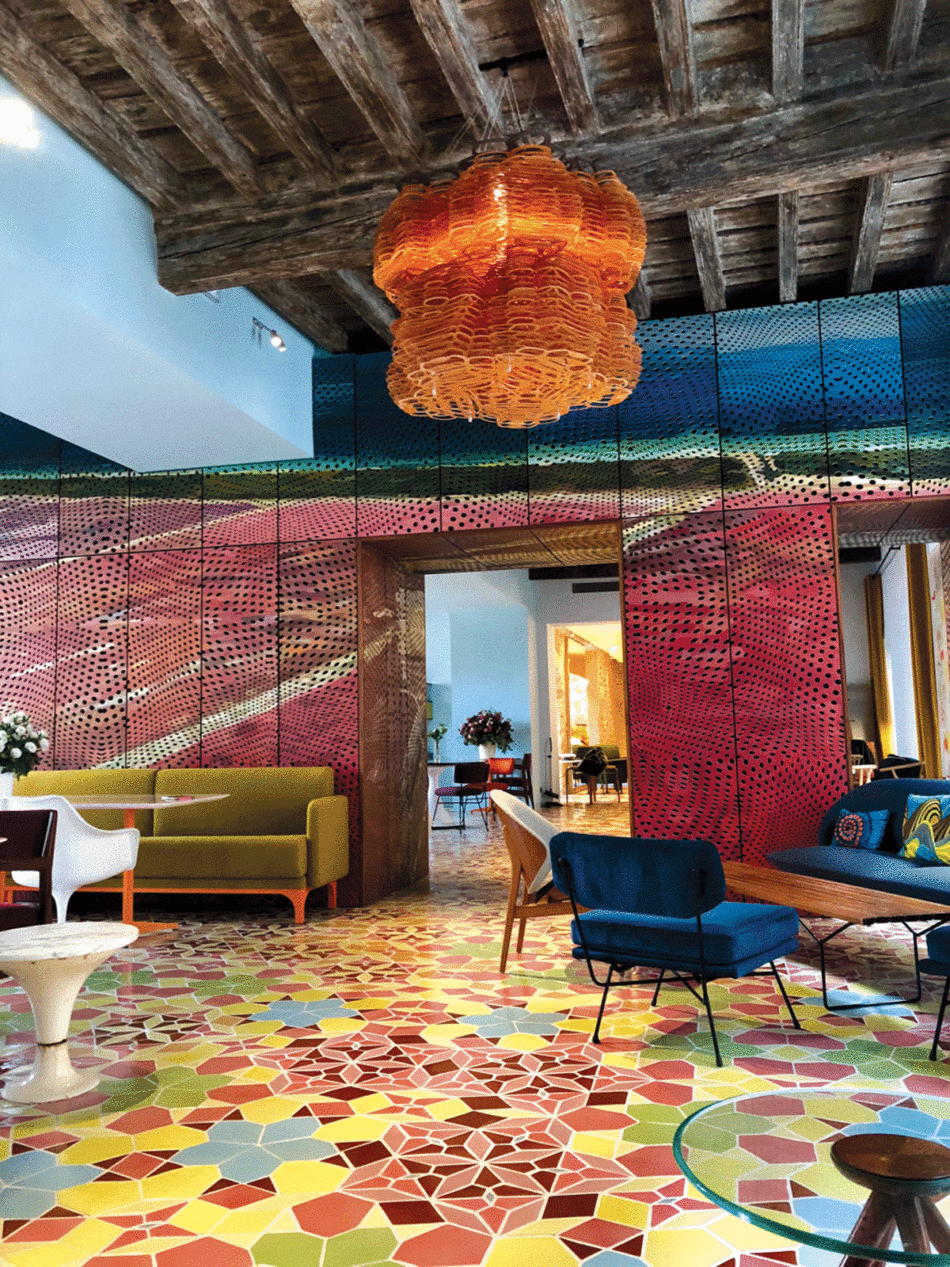 MM
I want to ask you about your collaboration with designers and artists. You've worked with India Mahdavi on your home in London and on Hôtel le Cloître, in Arles, and with Jorge Pardo on another hotel in Arles, L'Arlatan. Can you speak about your collaborations with these two individuals—specifically about the differences between working with India, a designer, and Jorge, an artist?
MH
They are very different kinds of collaborations—it's day and night. India makes things that come out of our ongoing discussions on art and the world. There is a synchronicity between us. She puts her mind and temperament into the project. With Jorge we wanted to create a Gesamtkunstwerk—an immersive space that has nothing to do with decoration, nothing even to do with interiors. It was a south-south collaboration: the ideas flew between the Yucatán and the Camargue. We really let go, creating a completely anti-decorated, or even anti-designed, space. For L'Arlatan, Jorge came up with proposals and we discussed them. It started with the floors: the hotel is three stories high, and we wanted each level to be a universe, reflected in the tiles. The tiles unify each floor—they even continue underneath the walls rather than stopping at the limits of the rooms, which is actually not the way it should be done. The space is like a canvas on which things can happen.
We got a little sidetracked because we discovered medieval ruins on the site—old Roman ceilings, a wall from the time of Constantine—which necessitated a discussion with the legal state architect in France, and the addition of a local architect to file the plans. The project became much more difficult to organize.
But this discovery allowed us to open a studio with restorers, to do a study on these walls and painted ceilings. So it became a mix between this antique heritage and the vision of the artist, which I was involved in, but via a soft leadership—I just helped to make it happen, to facilitate. I also have a collection of furniture that is quite eclectic, which I put in the hotel, and I intend to hang some art as well. Jorge thinks that the more we put onto his canvas the more exciting it will be—so you really enter into another universe, which was the first brief for the collaboration.
MM
You called your furniture collection "eclectic." I don't know the provenance of this furniture but I've noticed that there are some pieces by Carlo Mollino and Gio Ponti—work from a particular period. What attracts you to certain pieces and certain designers? Can you explain how you went about combining these objects with Jorge's designs?

MH
We decided on the furniture for the common areas at the very end of the collaboration. Jorge designed furniture; he created wall panels and doors that are original paintings; he invented the lights, or, shall we say, sculptures, which are present throughout the reception, staircases, corridors, and rooms. I told him that I wanted him to design everything for the bedrooms, except for the beds; I wanted to be sure that the beds would meet European hospitality standards. For the reception rooms I wanted to try a mix of furniture and create something that would be warm and welcoming, instead of following only one style.
Then I told Jorge that he should also do the bar; I call it the Cuban bar. When you enter the bar from the street, you enter Jorge's world with almost nothing else mixed in, except for on the walls where he wants to hang art. In the other lounges there are some pieces from Brazil and other pieces that I had in my house; some are only there temporarily. The hotel is in an unfinished state—it is still alive and can still be changed. I find that very important. We are testing a lot of things.
I never really liked the completely restored Jean Prouvé pieces. I prefer them when they are used and old. Because even if they are extremely ingenious and timeless, they are old, let's face it. The same goes for Charlotte Perriand works, or Jean Royère's—I like them with their history. But there are no Prouvé, Perriand, or Royère pieces in L'Arlatan—it's more focused on works from Italy, Latin America. The name of the designer absolutely does not matter; it's about propagating a feeling of warmth, rather than perfection. It's very south-south, like I said. It's true that I love pieces from the 1950s, but I am also trying to bring in some pieces from the 1970s, 1980s—and the 1960s, too. It's fun to mix. I was amazed to see that we could mix unrelated pieces on top of Jorge's mosaic floor at L'Arlatan. It seemed impossible.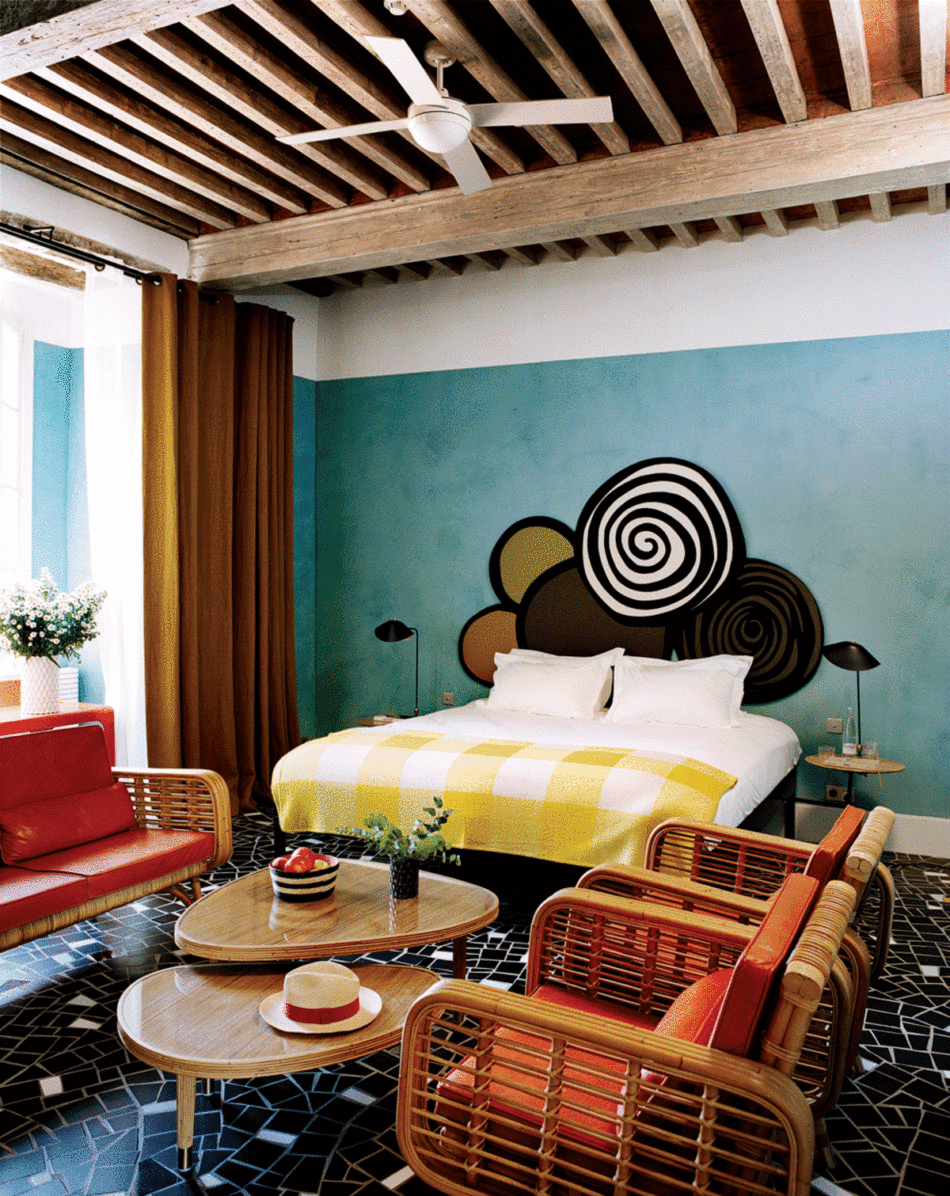 MM
Jorge lives in Mexico, and there is something, as you said, of the Yucatán coming to Arles. You couldn't have done this through a typical relationship where the client tells the architect what the project is, and then the architect makes a design, and then you meet with a contractor. In this case—I have looked at the photographs of the hotel under construction—the process seems very improvisational. It seems as if he didn't know what the colors would be in advance.
MH
We received some computer renderings of the floors. But then he said, ask your workers to play with it if they feel like it. I never saw a single rendering of the furnished rooms. Jorge chose every color for the walls. He's a genius with these types of things. He is bold, very bold. He doesn't hesitate, and at the same time, he is relaxed.

MM
Some of the photos make it seem like you needed to have the tiles placed on tables to see the different colors and juxtapositions— because you can't do that in renderings.

MH
He was doing that at his studio in Mexico. I went to visit the factory where the tiles were being made. The first factory did not work out so we actually had to re-open a factory that had closed—and we created jobs for a whole family at the same time!
MM
Where was the factory?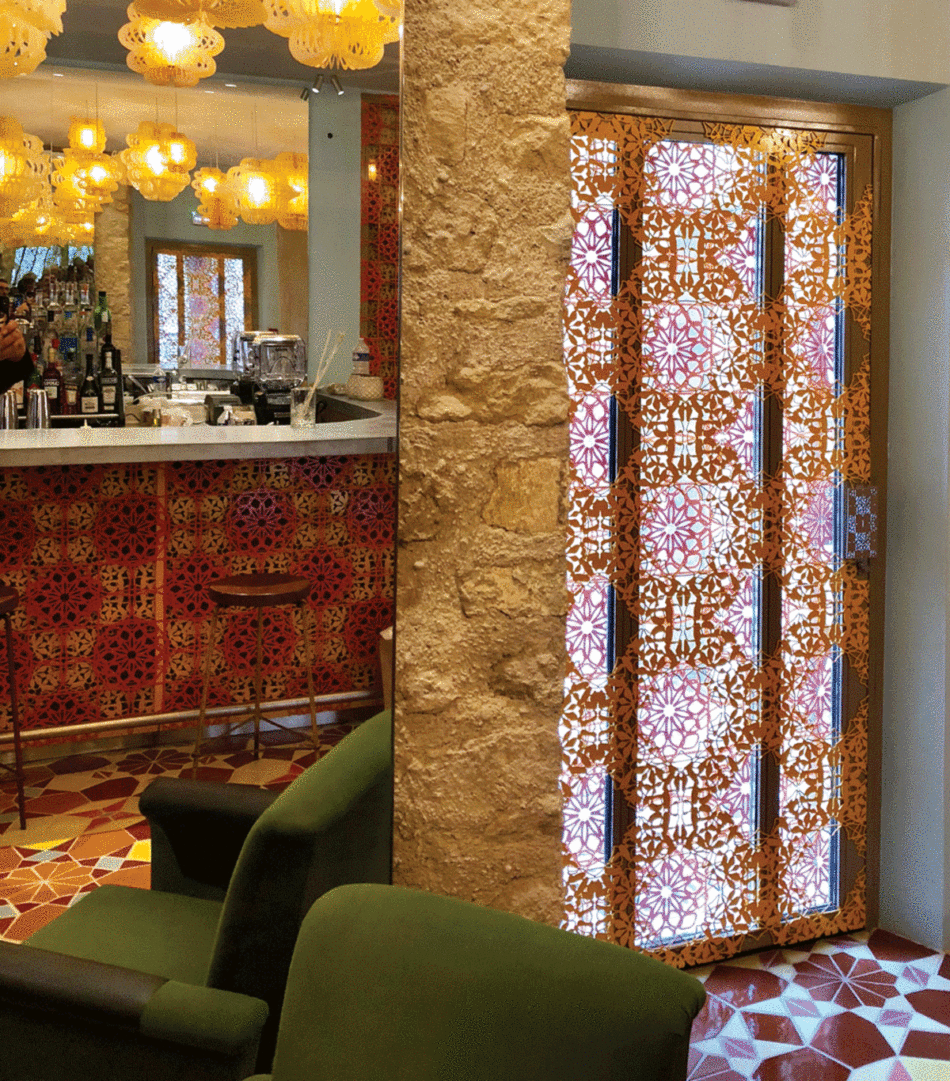 MH
The Yucatán.
MM
The tiles came all the way from Mexico?
MH
Yes. You cannot do this kind of project in Europe because the cost is over the top.

MM
Let's zoom out a bit—I want to talk about the context of Arles more broadly: for many years you've been working on the transformation of a series of industrial buildings into an important center for art. You've brought people on board like Annabelle Selldorf and Frank Gehry. What are your thoughts about interiors in the context of the industrial buildings, especially in the transformation of existing buildings? Can you speak about the difference between the hotels and the art spaces? There are three buildings: one is the original shed, one is the building with Selldorf, and one is the new building with Gehry. Have you approached them all similarly? What are the differences in terms of the discussions you've had with your architects? And how has your role in these projects differed from your role in creating the hotels?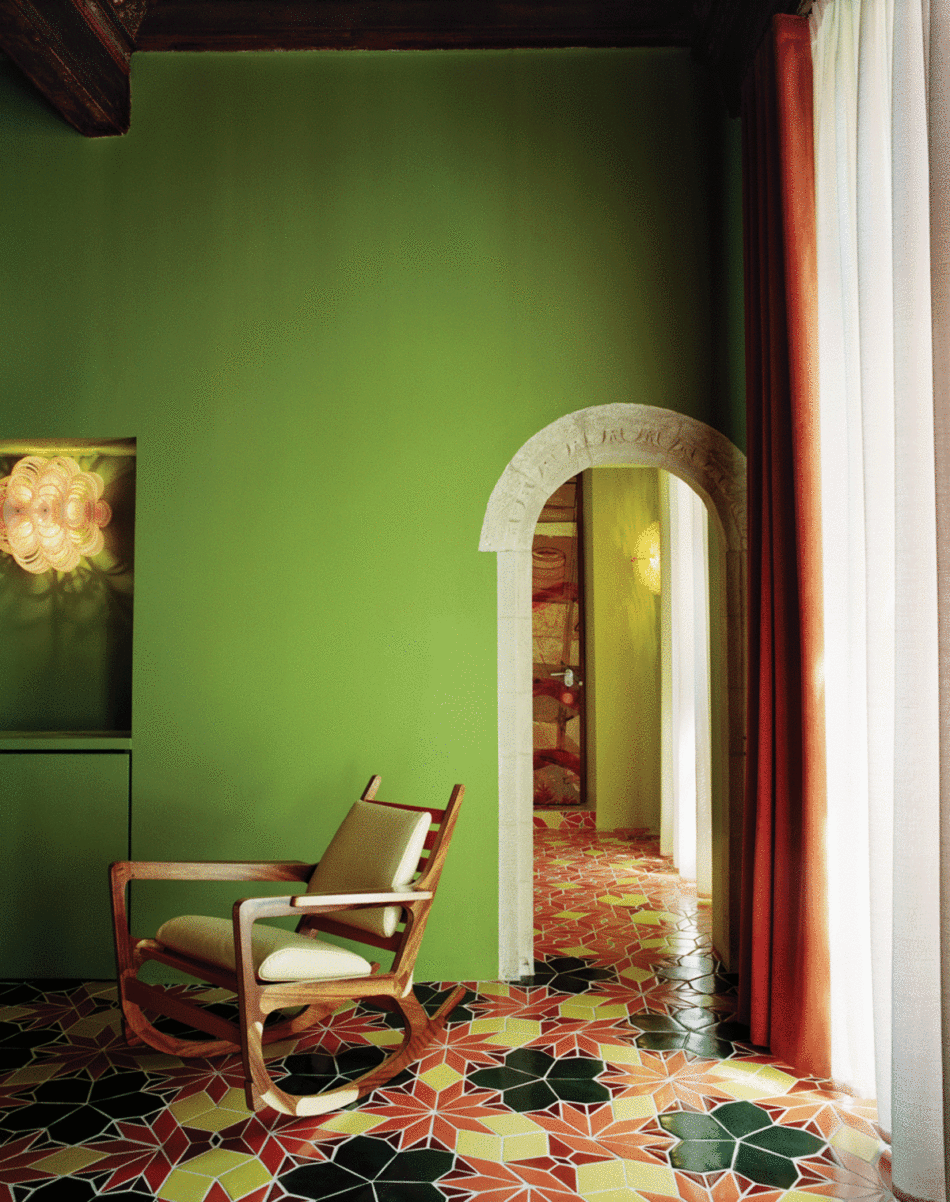 MH
We began with the gallery spaces, and for those I relied very much on Annabelle. As remodeled old factory buildings, the interiors have to be functional. What's interesting at the Parc des Ateliers is that every space has a different character. They're industrial spaces, but they vary in size, in height, and in an array of reasonably recognizable shapes. Our work was determined by thinking through various possibilities for exhibitions. We actually reproduced what we already knew from past experiences, in a sense, more than inventing anything new. Though Annabelle did invent a great new space at the Atelier de la Mecanique by creating an addition, which was really more of a reconstruction—part of the building had existed previously but had burned down. With today's technology, she was able to add beams and remove pillars to create a huge space that is completely free and flexible. Even with their industrial feel, these spaces become useful white cubes once you insert walls.
But in the case of Frank's glass building—the Drum—which is the base of the building on the boulevard that leads to the town, we did not really focus on the interior; we focused on architecture, on imagination, on sculpture, materials, and catching the light. But we didn't focus on inside finishes; we are just doing this now. The building, from outside and inside, radiates creativity—it's on the verge of the chaotic, although it is organized exactly how we wanted. Our model is Édouard Glissant's archipelago: "In the end the idea of an art institution is to bring the world into contact with the world, to bring some of the world's places into contact with other of the world's places . . . We must multiply the number of worlds inside our art institutions."
There's almost no need to say that we wanted a very flexible space. We knew that the Drum should be lively, should become our school, should become a place where we can hold our think tanks and conferences, where we can host the public, an audience. We would also like it to be a physical entrance portal to the site. As you know, you can take a few steps and be in the garden—the public park—which is located seven meters below the avenue leading to the town and where the Saturday market takes place. So when you come from the town, this glass Drum becomes the passage to the jardin extraordinaire—the extraordinary garden—where you can go and gather many experiences.
It's more of an experience-place. Frank's architecture has this ambition but also offers an opportunity for people to dream and to get into other worlds. It may sound kitschy, but it's not. It transports you. It will be a private institution open to the public. It's not a hotel; it involves a very different way of thinking. I always said, "When you are inside of the Drum, you have to feel like you're outside." And this is what we are trying to do.
MM
So there are three kinds of spaces: one is the inside of the building, like Frank's building, or the gallery spaces; the Drum is an inside/ outside space—a liminal space; and then you have the garden and the spaces in between, the part that Bas Smets is designing. You refer to these spaces—even the outside—as interiors, because people are coming from the city, they're entering the domain of the ensemble of the buildings as a magical landscape. Why this emphasis on the magical?
MH
I want it to be an experience for the people who come all the way to this small countryside town to see us. We want to be a space of production and to attract attention in order to be able to move something in this town. And we are starting to succeed because I really believe that experiencing Frank's tower can lead to discovery. It can lead to changing the way we look at the world, actually. It's been proven that spaces and their design can trigger your imagination and that what you dream in a joint effort stands a better chance to become reality!
MM
Can you talk about your own domestic interiors? I imagine in the context of your homes, you must be more involved with the personal dimension. But you may not be as exuberant as you might be when designing a hotel. One stays in a hotel for a short period of time; it's an experience—a theater for two or three days. But you don't live there constantly. In your houses, you probably need different levels of intensity.
How have you thought about your London home, which India de- signed, or your house in Switzerland? How do you treat them differently depending on the location and the character of the architecture?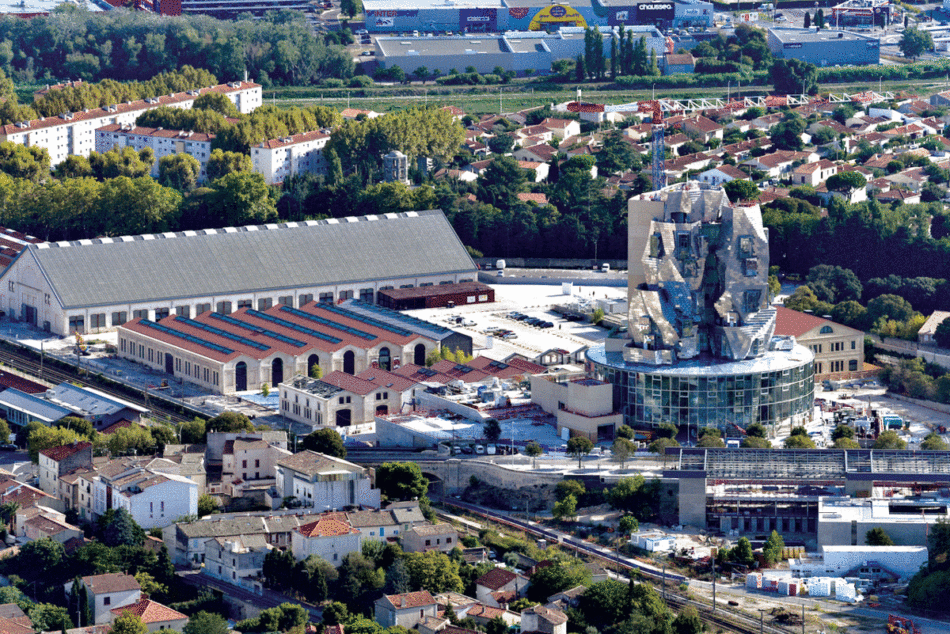 MH
The house in Switzerland has a lot to do with the outside, with nature—it's similar to a glass house. It was designed by Marcel Breuer, built in 1957. The garden and the view on the lake are wonderful. I got annoyed at the beginning because I could see my reflection in the glass at night, and I tried very sophisticated lights so that it wouldn't reflect so much. But then I forgot about it. It's the house that I prefer to be in during the day.
A preexisting private house always has a history; it might have even belonged to your parents. But I left my parents' house at a young age and identify personally with each of my houses. Each house is a piece of my own biography.
Why do I have several houses? I only have one family. It's because I've given up on always cleaning up everything—on having everything in a certain order.
I chose the London house because it has a high ceiling and a big staircase in the middle, which brings a lot of light through a glass cupola. I tried to get a bit of a Mediterranean feel into the house. That's easy when you have white walls and an art collection that you can play with—be it objects, paintings, photographs, or drawings.
There was a time when I was collecting only drawings, and I really loved to hang them myself with small nails and a hammer; it was easy and flexible. I'm interested in the house as a living organism. If the kids leave their stuff, they leave their stuff. It's nice—it's life. I never told my kids to be careful with the art, either. And we've never had an accident with artworks. It's all space in which to move and
to live, isn't it?
MM
It's so different from the idea of the Gesamtkunstwerk. The house is in a constant metabolic state—it's transforming, it's organic, it's lived in, and traces of life are left around.
MH
Yes, it is a living organism that you participate in. I'm very interested in all the factors of change in a house.

MM
Your interiors are very much linked to their specific conditions or locations. Your Zurich house, for instance, is by Breuer and there is a very specific relationship between inside and outside. I imagine that the furniture in that house would be more classic in some ways, to go with the house. I could be wrong.
MH
I kept everything designed for the house that was by Breuer. But I got rid of the former owner's furniture, which was more antique. I also installed other furniture from the 1950s, from when the house was built. I did a lot of research to determine what would be best for the house—I read a lot—and I always do, with every house. I've only built one new house from scratch, and of course now the Gehry building.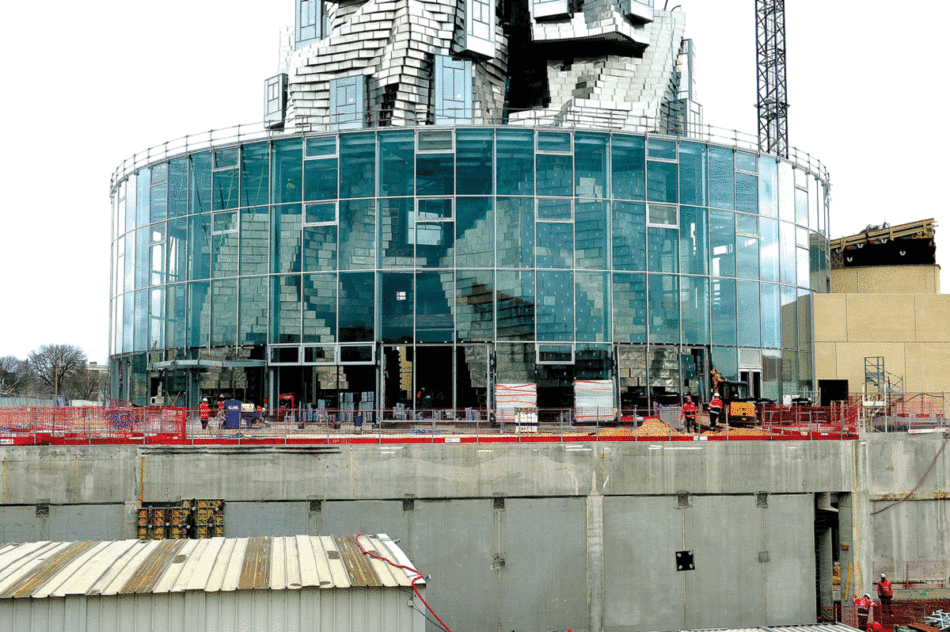 MH
Yeah. I would like to customize it a little like a house.
MM
What are some of your favorite pieces of furniture? Do you want to work with contemporary furniture designers to develop some of your own ideas? Not just collaborate on interior spaces, but on specific objects or furniture?
MH
I would love to do that. It often comes up in conversation. Right now I'm looking into urban furniture for the garden in Arles. We are thinking of commissioning artists, but also designers like Konstantin Grcic. I'm working with Rirkrit Tiravanija on a bar-restaurant-reading room concept in the Drum and on the boulevard. I'm working with Liam Gillick to activate a common space where students can convene. We were just recently discussing whether the design should extend to the furniture or if we should just create a room in which we can install furniture later. And we both thought maybe this room, in the beginning at least, could also be used as a room to house other things—even if it's Liam's room, it can host other things inside. It could even become a gallery space for the year of the opening, before our school program evolves.
MM
Before we end, I want to return to what you mentioned at the beginning about how, as a child, you had been interested in becoming an Architektin von drinnen—an architect of the inside. After all these years, I am wondering what explorations you are still looking forward to in terms of your own role as a designer of interiors, as well as your potential future collaborations with others?

MH
I am not a trained designer or an artist. I have an affinity with interiors more through my instinct than through academic knowledge. It takes a while to trust yourself when you are self-taught. What is valid for you may not be others' cup of tea. All this makes me very careful at expressing my potential in terms of my childhood projection of being an Architektin von drinnen. I am very aware that I have been privileged by repeatedly having the opportunity to express and test my theories and my taste. This is how self-educated people train. I would love to bring all this experience and these impulses to collaborations with more artists and continue these fruitful dialogues. Throughout the years I've been an enabler of challenging art projects, why not of developing contemporary design?

Mohsen Mostafavi
You've collaborated with artists and designers on interior projects for many years. When did you first become interested in the interior, in spaces of habitation?

Maja Hoffmann is founder and president of the
LUMA Foundation and founder of LUMA Arles.
Mohsen Mostafavi, architect and educator, is dean
and Alexander and Victoria Wiley Professor of
Design at the Harvard University Graduate School
of Design.