Seeing the Forest for the Trees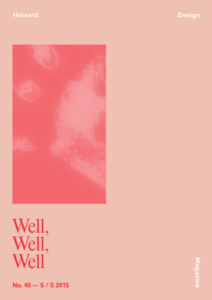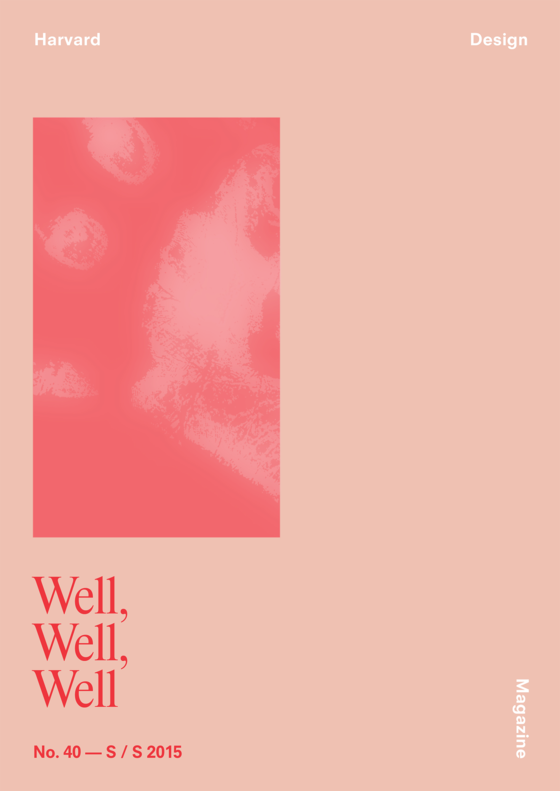 Featured in:
Artifact
Stress may be ubiquitous, but its solutions are not. Time spent in nature for recreation and restoration has deep historical and cultural roots throughout the world. The eddies and swirls of seasonal winds, the fractal branching of trees, the low murmur of streams, and the Fibonacci structure of flower petals all provide conscious and unconscious cues that settle the addled mind. The ordered complexity found in natural environments is key to their intelligibility and, indeed, enduring allure.
In Japan, strands of historical silviculture and more recent scientific inquiry—along with traditions of painting, poetry, and landscape design—are visible in the modern practice of shinrin-yoku, "forest bathing," wherein walking in natural landscapes is thought to improve health. Today, shinrin-yoku is practiced at 52 Forest Therapy Bases, with as many as 100 ultimately envisioned across the archipelago.
In Western media, the practice of shinrin-yoku is either grouped with a suite of alternative and complementary medical practices deemed "natural" ("The Natural Way to Calm Down") or inserted awkwardly into a lexicon of conventional health consultation ("Take Two Hours of Pine Forest and Call Me in the Morning"); but neither characterization grasps its context accurately. For centuries, complex systems of silviculture were used to nurture groves of sugi and hinoki trees, among others, to meet the needs of Japan's ceremonial and vernacular architecture. As a result, the midori no rettô (or "green archipelago"), which might have become a barren wasteland, maintained forest stocks for sustainable harvesting and watershed protection. Just as one might relish the flavor of a mountain vegetable from a given region, the architectural use of aromatic woods with distinctive grains created a culture primed to the sensory contributions of trees.
In the 20th century, Japan's need for forest products was increasingly (and unsustainably) outsourced to its Asian neighbors and beyond. Efforts to invigorate interest in well-managed native stock led the Forestry and Forest Products Research Institute to conduct research in the late 1970s and 1980s into aromatic compounds called phytoncides, which are emitted by unvarnished wood. These compounds are produced by live trees as defensive or signaling agents but are also present in resin, and have been associated with improvements to mood, immune function, and blood pressure. Mature aromatic sugi and hinoki forests are among those considered rich in bioactive compounds.
The first (and most famous) base in Nagano prefecture contains abundant old-growth hinoki, while more recent additions are of varied maturity and character. The bases are required to provide an environment that stimulates the five senses (smell, touch, taste, hearing, and sight) with accessible trails and facilities, a park management system, programming that introduces the practice to visitors, community engagement, sustainable or scalable growth plans, and distinctive regional features.
Not all bases track the demographics of visitors, but those that do report two broad categories of attendance: older retirees whose goals include fitness, leisure, and socialization; and workers, predominantly younger and female, who attend through subsidized shain ryoko or company trips. In some cases, visits may include optional "health checks," which range from complementary therapies (including dietary management, "forest yoga," and aromatherapy) to biometric tests like blood pressure and heart rate. At the Agematsu base, staff from a nearby hospital perform on-site checkups. The "health checks" are not standardized across or within bases, and the data is rarely transmitted to external medical practitioners. Concerns about proven clinical efficacy or employee privacy do not prevent companies from supporting visits. Indeed, municipalities often partner with companies, reinforcing connections between modes of production and regional talent or resources. The Linan base has agreements with 25 companies and organizations including Nissan Motor Company, Ltd., and Mazda Motor Corporation. Other bases have partnered with a policeman's union, a juku or "cram school," and a music conservatory. Visiting a Forest Therapy Base is not a luxury, but travel within Japan is often very expensive; therefore, local populations and those who have a subsidized travel budget are most likely to seek out the experience.
Each base has developed a singular identity rooted in its most prominent attribute. In Ukiha, a relatively new base, the landscape includes tanada (terraced rice paddies lining steep hills), visible from a special viewing platform. This traditional agricultural vista is considered conducive to relaxation without the features of a traditional therapeutic forest. The diversity of birdlife is touted at Kunigami base in tropical northern Okinawa. There is also an administratively separate but consonant system of 100 protected "traditional soundscape" sites sponsored by Japan's Ministry of the Environment, such as the creaking Sagano Bamboo Forest in Kyoto.
The therapeutic effects attributed to shinrin-yoku are considered accessible in these socially designated, economically integrated ecological zones; that is, the therapeutic experience in culturally defined. Dr. Richard Foreman's "patch ecology" theory may be useful in this context. He posits that a site's boundaries determine its ecological potential to act as a generous corridor rather than a self-limiting island. In this case, as the boundaries of the bases are somewhat inflexible and largely sociocultural (rather than ecological), a patch ecology of healing is unlikely to develop. Forest therapy remains a destination-based practice, although forest products are considered healthful in other settings (like the use of the hinoki oil in aromatherapy).
What lies ahead for the practice of shinrin-yoku? Quite a lot, it turns out. Researchers who might otherwise have toiled in relative obscurity now find themselves partnering in international efforts to translate and expand on insights drawn from forest bathing practice. Major conservation organizations seek active partnerships with public health and medical practitioners to consider how we might enrich "prescriptions for nature." Examples of these efforts in the United States include the National Park Service's Healthy Parks Healthy People initiative; the National Environmental Education Foundation's Rx for Outdoor Activity; and Park Prescriptions, a collaborative effort by the National Recreation and Park Association, the Centers for Disease Control and Prevention, and the Institute at the Golden Gate. The role that nature and natural design cues play in the health and well-being of urban residents has never been more clear; in an age of decaying infrastructure and acrimonious politics, the provision of green space as a public health amenity cannot replace conventional care but must be viewed as a critical support for health in the Anthropocene.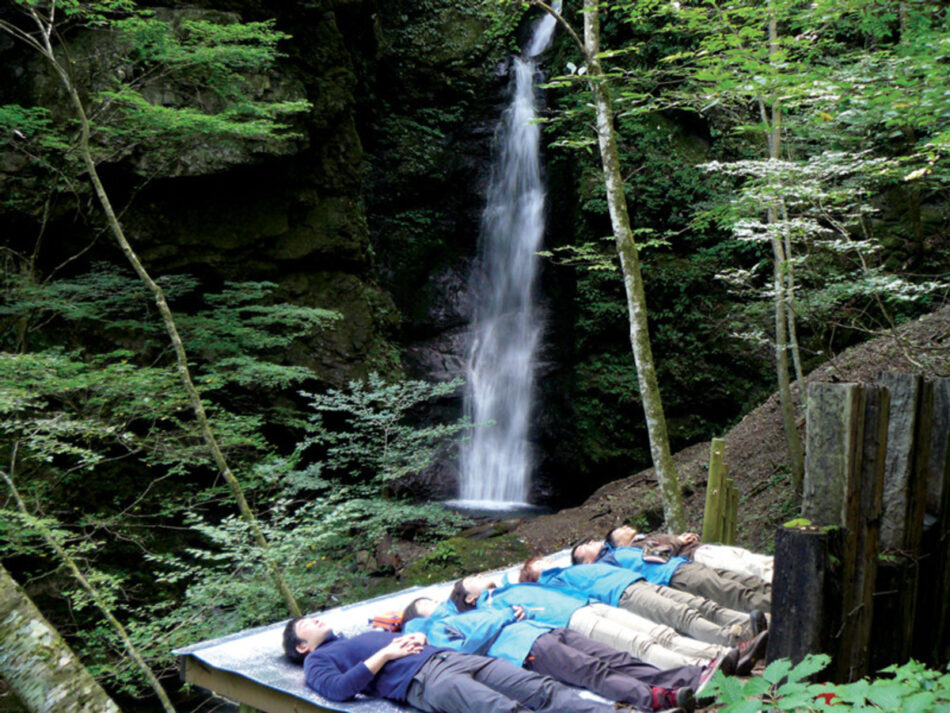 This research was supported by the Health and Places Initiative,
a joint project between the Harvard T. H. Chan School of Public Health and the Harvard University Graduate School of Design made possible by a gift from the Charoen Pokphand Group to explore health and the built environment.
Julia Kane Africa leads the Nature, Health, and the Built Environment program for the Center for Health and the Global Environment at the Harvard T. H. Chan School of Public Health. Her work focuses on the contribution of nature and natural design cues in urban settings to psychological and physiological health and resilience.
Yuko Tsunetsugu is a Senior Researcher at the Forestry and Forest Products Research Institute in Japan, visiting researcher at the Finnish Forest Research Institute, and editor of the Journal of Physiological Anthropology. Her research examines the effects of exposure to forest products in indoor and outdoor settings.
Hui Wang is currently a Master in Landscape Architecture candidate at the Harvard University Graduate School of Design. She holds a BArch from Kengo Kuma Lab, University of Tokyo. Her current work focuses on ecological design in landscape and architecture.