SONJA DÜMPELMANN
You're a professor of the History of Science, but also a pilot. What initially attracted you to aviation?
PETER GALISON
I always wanted to fly an airplane as a child. I grew up in New York City, where flying is no simple matter. Later, when I was teaching at Stanford, I learned how to fly a little single-engine plane. That experience opened up a whole range of questions for me about airspace, regulations and control, and radio communication.
Then I learned to fly instrument-based planes. I was fascinated by the technology; it formed a material palimpsest of many eras of communication. Radio communication has highly stylized features that have become anachronistic. For example, radio stations are identified through Morse code. Over the last few decades Morse code has almost disappeared. Now it's so cheap to use voice and satellite relay communication. But there is something fascinating about these exchanges via 19th-century technology. If a plane is in trouble, the tower will ask the pilot, "Souls on board?" to find out how many people are on the flight. Or when the plane is about to take off, the tower will say, "Cessna niner one seven three, clear to take off," and give the runway number. Only the controller is allowed to say "take off"—they don't want that word floating around because other pilots might think it's meant for them. To confirm, you don't say, "Cessna niner one seven three, taking off." Instead, you say, "Niner one seven three, rolling," or something similar. There are many other examples, like saying the number "niner" because that avoids confusion with the German nein.
SD
Do you fly with a copilot?
PG
No, I don't. But one of the important things about having two pilots in large planes is the system of call and response. There's always a checklist. Remember when, in 2009, that US Airways plane hit those geese and had to land in the Hudson River? Even though they only had a couple of minutes before hitting the water, the pilot and copilot were calling out their checklist.
When you're flying a single-pilot plane, you often repeat that dialogue on your own. You're taught to say each step out loud: "Landing gear extended, three in the green, flaps certain position," and so on. You go through the list, calling out and responding to yourself. There's a sociality in a crew of one; the pilot behaves as if he or she were two people.
SD
It's like getting into the box of the simulator, an imagined world.
PG
In a two-pilot plane, there's a dynamic. The copilot needs to challenge the pilot if he or she sees something wrong, and pilots are taught to respond. Like so much of flying, these methods evolved in response to accidents and now figure prominently in safety training.
SD
Have you ever done "contact flying"—using only landmarks or visual cues for orientation?
PG
That's how you learn to fly. There's a distinction between visual flight rules and instrument flight rules. I once had a teacher out in California who said, "You can't only look at the instruments. You've got to look outside of the airplane, focus on the ground, and recognize the configuration of things in a way that will allow you to get back!" When I first learned to fly, I assumed that seeing from the air would be similar to looking at a map. I thought it would be obvious where airports were, that they would just stand out, especially at night. But they don't. You have to learn to see distant brown smudges as airports.
PG
Airports are often obscured by buildings and trees. And their lights, which seem bright on the field, can get lost among other lamps when seen from the air. When you're approaching an airport, you're not very high, and you can get forced even lower by cloud cover, so flying low, by sight, is one of the first things examiners test. In one of my qualifying exams, the examiner had me fly at 800 feet or so. When you navigate that closely to the ground, you don't see big, long-distance points of orientation. But you learn tricks; you learn to use specific markers. Around Boston, the landscape has certain characteristics: the confluence of the Merrimack and Concord rivers serves as a siting point for planes approaching Hanscom Air Force Base. Vertical objects are good too—the radio tower array at Needham stands out. And near the coast, the shoreline tells you where you are. Learning to fly involves recognizing the land.
Another instructor said, "You come out of the clouds peering into the gauges and screens; suddenly, you're near the airport. You've got to adapt to that." So, how do you deal with that transition? Like everything else, it's routinized. You have to keep scanning your instruments, as well as the situation outside of the window. So the world through the window becomes just another instrument in the scan.
SD
How do the aeronautical charts for instrument flying differ from those for visual flying?
PG
One refers to the ether; the other, to the ground. Visual charts are designed to exaggerate recognizable features. Charts for instrument flying, on the other hand, are designed to facilitate radio communication with towers. They are void of any reference to the visual environment. Instead, they are based on artificial flight paths through airspace. This radio-dominated space is represented through straight, connecting lines. The charts indicate the names for the artificial lines that exist only in radio space and navigation space—names like "CLAMY intersection" or "GROGG intersection." They're short, clear, pronounceable terms that allow a controller to say the name of the flight and then give directions, like "proceed to GROGG."
SD
Language and sound are incredibly important, but there's also the "cone of silence," an area of airspace in which you don't hear anything. And that's precisely the idea: when you don't hear anything, it signifies something—a nice contradiction.
PG
Indeed. Above a radio navigation signal there is an area of ambiguity where it's not clear which direction you are flying to or from—it's called, appropriately enough, the "zone of confusion."
SD
Air traffic control establishes what you have called an "architecture of air"—the regulated and structured airspace within which aircraft move.
PG
Above each airport, there's what looks like an inverted wedding cake, a funnel-shaped regulatory space, which is defined by radial distances from the tower, and governs the way planes exit and enter the airport. Each layer of this inverted cake has different rules. To enter certain layers, the pilot may have to ask, "May I enter this space?" using a specialized form of communication, and the tower has to answer, roughly, "Yes, I have identified you on radar and you may enter." Other layers are less restricted. These regulated zones begin to look like a city of inverted ziggurats—circular, cylindrical ziggurats.
SD
Airspace is not the only space that is highly regulated. In the areas surrounding airports, land use, and, of course, wildlife, need to be monitored and managed to make aviation as secure as possible.
PG
There's also a controlled bio-space to prevent wildlife and airplanes from colliding. Wildlife managers at airports have to think about the environment as mobile, changing, and connected. They have to see beyond airport boundaries; the airport is much bigger than its site. Regulatory airspace and ether space go far beyond the airport; the control, the dialogue between airplanes and the tower, extend much further.
Different kinds of scapes are superposed on the airport but extend way past the chain-link fences that surround the airport property. I disagree with Marc Augé's notion that an airport is a "non-space." It's actually the space that we live in all the time. Our cities are, in fact, enclosed by regulatory and biological territories of the airport. In cities like Boston or New York, you can't build a building or add stories to existing buildings if they are going to intrude into ascending or descending flight paths.
SD
In your previous work you introduced the concept of the "trading zone."
PG
The idea of the trading zone is based on the observation that we often treat spaces and even discourse or procedures as if each is a separate language, a separate world utterly disjunct from others. Instead, I was interested in what happens at the boundaries between different technical cultures, and how this is similar to what happens at the boundaries between two natural languages. A local jargon, or pidgin, eventually develops into a creole. Anthropological linguists study intermediate linguistic zones, not simply as compromises or symbioses. Often these hybrid structures will appropriate more syntax from one language, and more semantics from another. In some cases, several languages are coordinated locally in complex ways.
SD
Could your concept of the trading zone be applied to the study of airports? Airports involve different interest groups that often demonstrate contradictory approaches.
PG
Indeed, airports involve all sorts of competing views. You have wildlife preservationists, local communities, businesses, national regulatory authorities. So the airport and its surroundings represent a coordinated system of zones—the bio-scape, the regulatory-scape, the etherscape. But they don't always fit together easily. For example, when a runway protection zone is extended beyond the airport, the authorities have to buy out property owners through easements, and they restrict the owners' ability to build additional stories on their houses or to allow their trees to grow above a certain height. Then you have the potential for conflict. So all these issues have to be worked out through a local accord, and not necessarily on the basis of shared fundamental values.
SD
In Germany they use the word
Querschnittsplanung
.
PG
Cross-sectional planning.
SD
Exactly. In planning, the different systems of landscape, transportation, water, etc., ultimately have to be studied comprehensively. Designers and planners have to mediate all the different opinions, interests, and professions.
PG
You can agree with a practice even if you disagree with its fundamental meaning. The trading zone and the idea of trading languages needs to be both practice oriented and language oriented—practice and language can be a continuum.
SD
The airport zone and the airspace above and near the airport are also the areas where the most aviation-related accidents occur. Your chapter in Atmospheric Flight in the Twentieth Century deals with aircraft accidents; with human and technological failure; and, more specifically, with the tension between what you describe as "the desire to understand an accident in all its complexity of contributing causes," and "a pervasive institutional demand to locate a more localized probable cause." You are working on a book now that uses the word "crashing" in its title.
PG
The title of my forthcoming book is Building Crashing Thinking—playing off of Martin Heidegger's famous work, Building Dwelling Thinking. It is about our built environment and the objects we use. It also involves the recognition that catastrophic failure and accidents are part of our the world, and affects how we think, how we understand the self. I'm interested in the back and forth between self and technology. The book is about how technologies reshape the self, and how they discipline us to comport ourselves. It also involves a reverse idea that certain notions of the self are prerequisites for certain kinds of technology to exist at all.
SD
Is there a relationship between being a pilot, or being in a plane, and the scholarly work that you do?
PG
Flying, especially instrument flying, is incredibly abstract—knowing your speed, climb, orientation, and direction by combining instrument readings with only the white haze out the window. At the same time, I like the immense materiality of it. Piloting a plane is very physical. Not just when things go wrong and it becomes all too physical, but in the everyday experiences—the motion of the plane, the feeling of the wind, the shaking of the engine, the noises, the smells. You really need to be in the moment of perception.
I like the idea of creating a visual picture on the basis of things that are nonvisual; the way we move back and forth between images and abstract ways of understanding the physical and nonphysical world. I like the physical world; I like things; I like machines; I like natural objects and human-made objects; I like the encounter; I like running; I like moving in the world.
It fascinates me that this very physical encounter we have with the world around us is associated in such remarkable ways with these extraordinary abstractions. General relativity is tied both to black holes and to the satellite-based navigation of planes. Flying is about calculations—and also about engine vibrations and the stink of aviation fuel. I love the doubling of something so concrete with something so ethereal. I think this is where my deepest fascination lies—in the oldest Greek sense of aesthetic that was linked to perception itself, a corporeal appreciation of the world. It's fascinating and sort of funny how these high, abstract concepts can be joined to humble experience. It's a kind of humor that I never get tired of.
Label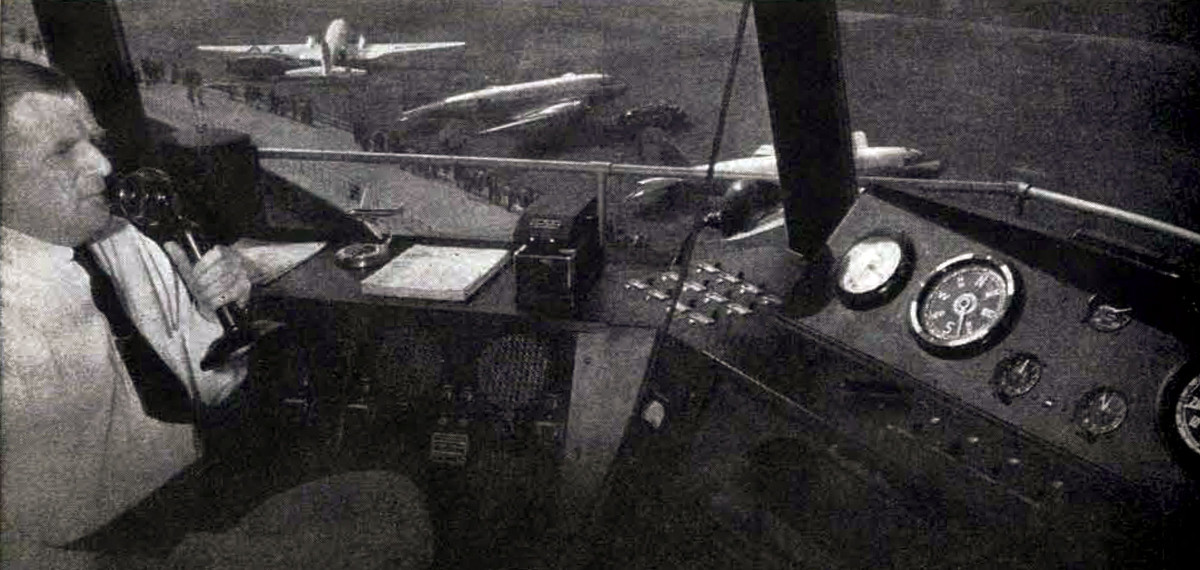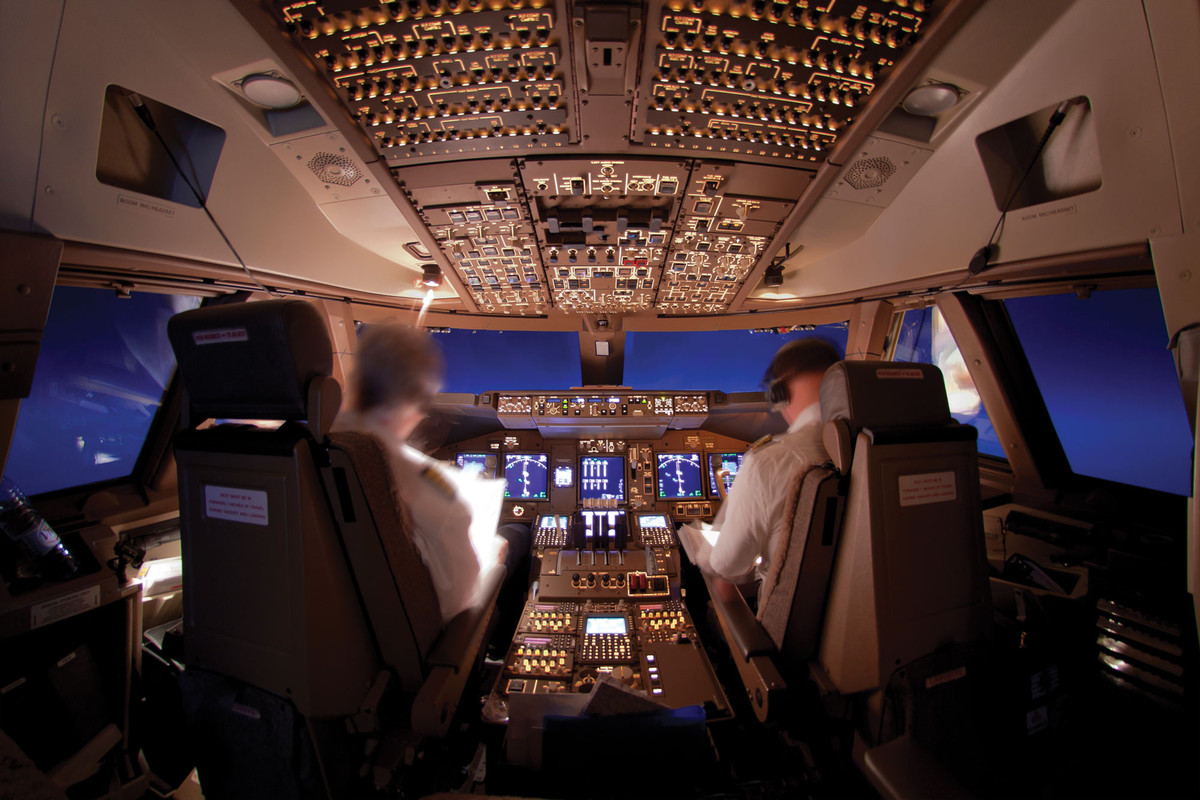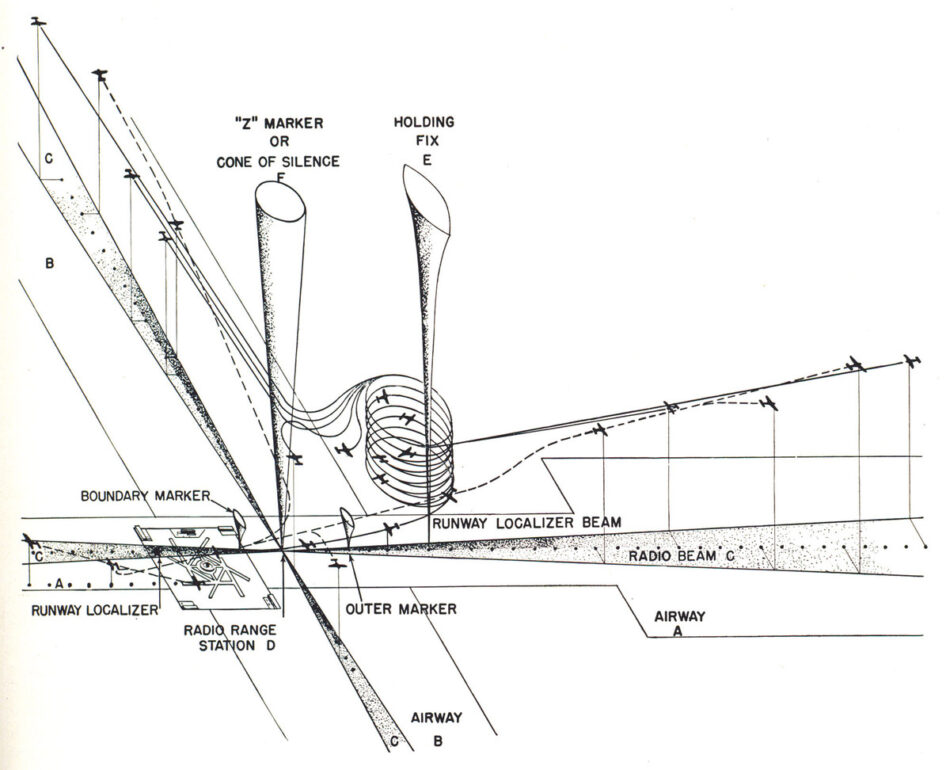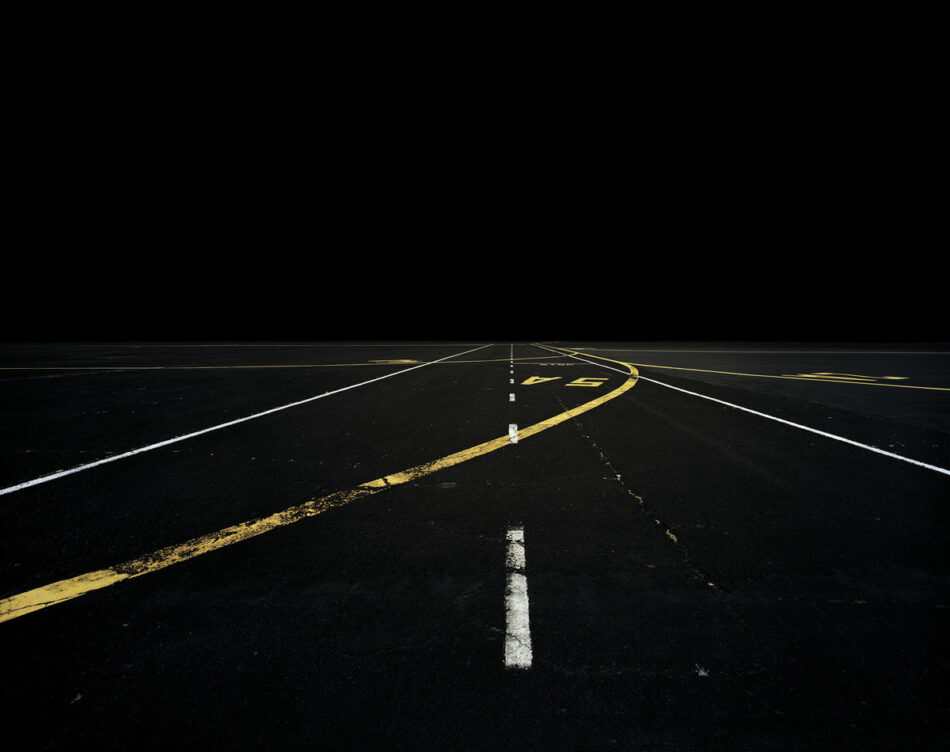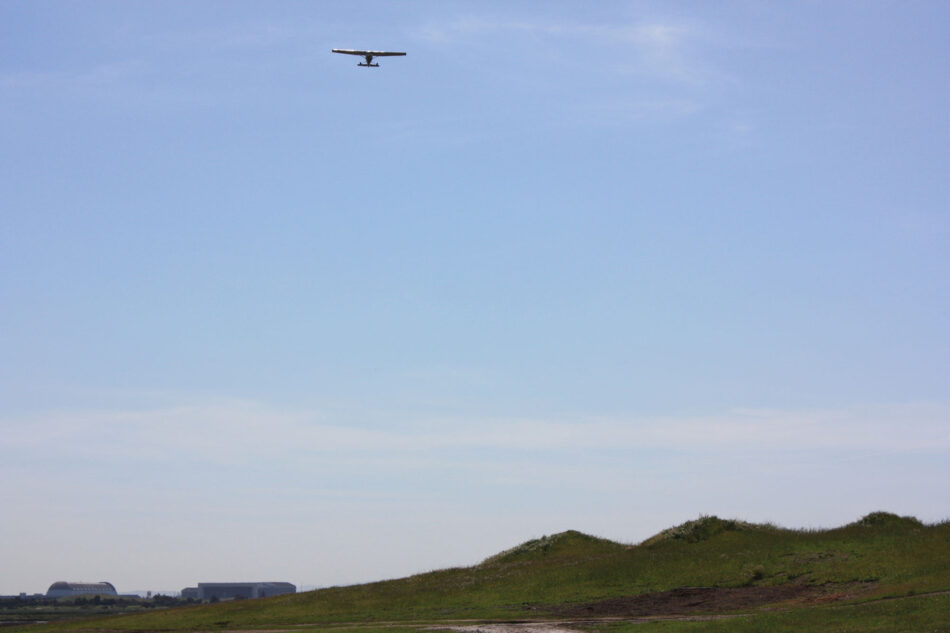 Sonja Dümpelmann is Associate Professor of Landscape Architecture at the Harvard University Graduate School of Design, editor of A Cultural History of Gardens in the Age of Empire (2013), and author of the forthcoming Flights of Imagination: Aviation, Landscape, Design (2014).
Peter Galison is the Joseph Pellegrino University Professor in History of Science and Physics at Harvard University; he is the author of, among other titles, Image and Logic: A Material Culture of Microphysics (1997), and coauthor with Lorraine J. Daston of Objectivity (2007).