"I Love DPRK"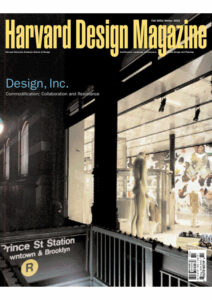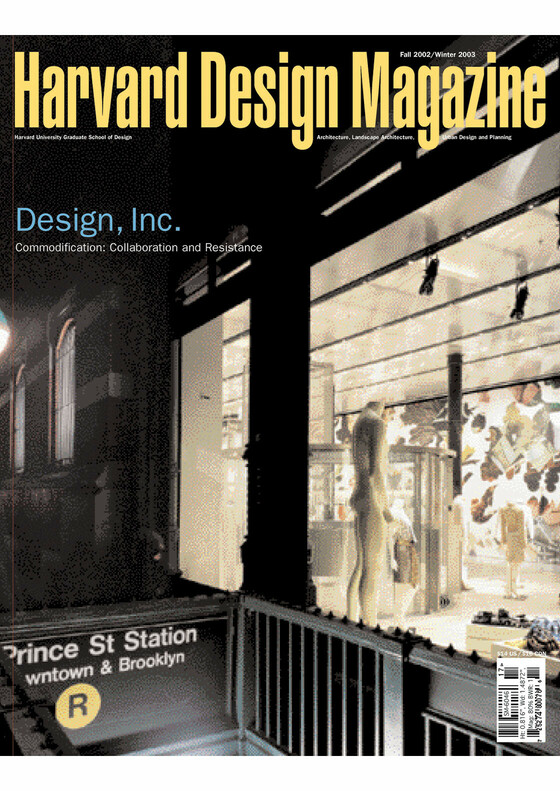 Featured in:
17: Design, Inc. Commodification: Collaboration and Resistance
Essay
Press accounts and web postings about the I Love Cruise read like a vaguely familiar fiction. Hyundai's resort-style cruise ship departs from the South Korean port of Tonghae and travels through international waters toward North Korea. Sometime before dawn, the on-board karaoke and floor shows with scantily clad Siberian dancers shut down for the night, and North Korean warships escort the vessel into the top-secret military port of Changjon, just north of the Demilitarized Zone. Changjon is the closest port to Mount Kumgang, Korea's spiritual equivalent of Mount Fuji, unseen by South Koreans since 1945.
Passengers disembark for four days in a newly built resort to consume a package of hiking tours, spa treatments, and shopping. From the windows of the tour buses that ferry them around, passengers can just see over the walls and barbed-wire fences lining the compound to the failing agricultural villages and prefabricated houses beyond. The buses collect among buildings that include a domed theater where the Pyongyang circus performs and a shopping center where tourists can select from a new line of North Korean products including an ant liquor designed to cure impotence. To prevent North Koreans from seeing the resort, all of the workers serving the tourists, except for a few guides, are ethnic Koreans from China. Hiking tours in the mountains visit spectacular falls, peaks, and seascapes. Tour guides and military personnel are stationed at two-kilometer intervals along the walls and hiking routes, their hairdos frozen in midcentury—pompadours for the men, bubbles for the women.1
All along the hiking routes, carved into the mountain and written into the scripts of the tour guides are the aphorisms of Juche, North Korea's philosophy of self-reliance. Also along the route are posted the poems of Kim Jong Il, the "Respected and Beloved General"2 of North Korea's oxymoronic communist dynasty. (Kim Jong Il too chooses a curly permanent hairdo.) Juche combines the political dictates of Stalinism with Confucian traditions and the general outlines of missionary Christianity. (Kim Jong Il's father, Kim Il Sung, received some of his education from missionary Christians.) The philosophy has a cultlike hold on the North Koreans, offering gently violent motivational aphorisms to coach them through grinding poverty and famine, encouraging limited rations and even suicide as a means of supporting the military and the ruling elite.3
Kim Jong Il and Chung Ju Yung, head of the Hyundai chaebol, or conglomerate, negotiated this tourist enterprise in 1998 under the auspices of the South's Sunshine Policy promoting reunification between the North and the South. (The Tongil Group, a company controlled by the Moonies of the Unification Church, initially wanted to establish a ski resort in the North and was an early competitor with Hyundai.)4 By 2005, resorts, a forty-five-hole golf course, theme parks, and Silicon Valley-style research and development campuses were to stretch from Mt. Kumgang all along the eastern seaboard to Mount Paektu and were to attract 1,500,000 tourists per year.5
The I Love Cruise tourism project was officially suspended in April 2001. After three years of running the cruise with enormous losses, Hyundai, gambling deliriously in the great sea of supranational capital, is not relinquishing the project but expanding it, transferring it to another sector of the company, and projecting the same ambitious plans onto a new agreement with the North that establishes the area as a special tourist zone permitting, among other things, casinos. Still, the company continues to transport a reduced number of tourists, and the project continues to inspire related tourist projects that have become important pawns in negotiations between North and South Korea.6
Produce one bullet for our guns by sacrificing one chicken.
—Juche aphorism7

Self-detonating explosion demands a resolute and pathetic decision. The spirit of suicidal explosion can be cherished only by those who thoroughly resolve to voluntarily choose death for the sake of the party and the leader.
—Juche aphorism8
The I Love Cruise and the plans for tourist projects it sponsored are global handshakes synchronizing the disparate logics of shamanism, communism, Confucianism, neo-Christian mythology, Juche, and capitalism. The choreographed activities of tourism merge with the choreography of a communist state. North Korea now uses not only nuclear weapons as pawns of extortion and brinkmanship but also a special pirate space with its own temporary amnesties from socialist principles. Bargaining with unallied, unaffiliated space—the extrapolitical territory of the free-trade zones, casinos, airports, and cruise-ships—is part of the repertoire of not only transnational corporations but also rogue nations. A country in need of food, roads, telephones, or up-to-date factories has, in this deal, skipped over the great body of free market practices to a peculiarly comfortable recognition of the most familiar spectacles of global commerce. Although they may still dramatize production with the mid-20th-century heroics of the industrial or agricultural worker, both Koreas have transferred their faith to the tourist, the gambler, and the information specialist. They have discovered the resort and the IT campus as new factories of production. Ironically, North Korea maintains self-respect partly by sampling a culture that is intensely opposed to it—alienating or denigrating that culture even while it accepts profits from it: The husband can more easily have an affair with an Other, an interloper, a femme fatale, than with the neighbor's wife.
This comfort with laundered identities and forbidden desires is due not simply to the fact that Kim Jong Il watches a lot of TV and video, although he does: Hyundai was to pay the North $942 million over a period of six years for the exclusive rights to develop the tourist project. (Final payments have yet to be made.) The money was ostensibly to be funneled to prop up the North's depleted economy, but some have speculated that it went to a Hong Kong bank account for a party organization called "Bureau 39," making North Korea's ruling elite the chief beneficiaries.9
As a kind of theme park of communism, Kumgang is not so different from the capital city of Pyongyang, where the military and ruling elite go to restaurants, nightclubs, and casinos, even though a few miles outside the city there is widespread and extreme malnutrition.10 Kim Jong Il treats his cronies to shopping sprees in special stores that sell Western products. Pyongyang is a theater, a Potemkin village, and as many as a thousand people may be called upon to play shoppers and pedestrians when Kim Jong Il stages urbanism for visiting dignitaries. (The military particularly appreciate this assignment since it permits them to wear civilian clothes.)11
Myths or fables often make circumstantial detail seem predestined. In this case the whims of a dictator and the ephemeral desires of a market are treated with respect as similarly fated. A special proviso of the initial Kumgang deal and a telling detail of the fable: Kim Jong Il and his top officials requested from Hyundai 30,000 25-inch color television sets newly branded with a "Kumgansan-Mt. Kumgang" label, thus disguising their identity as South Korean products.12
I gave Hyundai the right to develop industrial plants and tourist spots in Kaesong. It is my gift to Hyundai on the occasion of the North-South Joint Declaration in June. When I told Chung Mong Hun, son of the Hyundai founder Chung Ju Yung, about the Kaesong plan, he was very happy.
—Kim Jong Il13

Biographical sketches of Kim Jong Il and Chung Ju Yung contribute more fictions to the mix, not only vestigial Cold War legends of competition between socialist and capitalist logics of production, but new mystical content transcending those anachronistic cults of modernity. As if designed for the convenience of this collaboration, the tourist area under consideration in Kongwon Province and the range of mountains from Mount Kumgang to Mt. Paektu in the northernmost part of the country is sacred territory for both Kim Jong Il and Chung Ju Yung. Both rely on a powerfully persuasive narrative about a larger enveloping nature, a more expansive landscape with the spiritual power to overcome political differences.
Kim Jong Il was chosen "by acclamation" to succeed his father Kim Il Sung, whose birth in 1912 marked the beginning of the Juche era. As the legend goes, when Kim Jong Il was born, a swallow appeared to an elderly man to tell him of the birth of a great general, and three stars led the world to a cabin at Mt. Paektu where the infant was discovered.14 Kim Jong Il is called a "contemporary God," though he has produced very few feats that could be construed as heroic.15 The Kumgang tour guides, however, often refer to the beatific presence of their leader, forced to stand alone against countries like the United States and Japan.
Often cast as a kind of Horatio Alger, Chung Ju Yung grew up in poverty in North Korea and then assumed the role of the quintessential self-made opportunist in postwar Korea. He was at times like a mob boss with extreme, sometimes violent, displays of authority and entitlement. A new biographical online museum displays 2,000 items collected from his frugal life, including several pairs of shoes (with holes) that he wore for fifteen years.16 The kinds of industries and organizations that he planned for the North reflect both old and new notions of globalization. He developed successful automobile and ship-building enterprises, but as a new orgman of globalization logistics, he also led Hyundai into the 21st century. He brought 500 head of cattle across the DMZ as a gesture to alleviate suffering during the famine. His proprietary attitude toward the North seemed to mix philanthropy and statesmanship with capitalist ambitions of colonizing the sister state and exploiting its resources and cheap labor. Chung died in the spring of 2001. The cruise remained open during his lifetime in part because of his persistent belief in the capitalist logic dramatized by his biography, despite the fact that this logic clearly failed at the Kumgang site.
See Mount Kumgang and die.
—Chung Ju Yung17

I am fond of going among the people and soldiers and spending time among them. I find my life worth living and feel my best pleasure when I learn how they live and work, and take care of them, talking with them and sharing their feelings.
—Kim Jong Il18
All these myths join the stories, habits, and even cults associated with the cruise resort. The name I Love Cruise was a calculated reference. When The Love Boat television series associated with Princess cruise lines began in 1977, it gave the then dormant cruising enterprise an entirely new life, after which it outpaced any other tourist industry during the next twenty-five years.19 The Hyundai cruise ships, like the Kumgang, one of those used for the I Love Cruise, were of the same '70s vintage. In fact, as they now attempt to sell the ships, Hyundai Merchant Marine has discovered that they have rare value as some of the earliest custom cruise ships.20 After The Love Boat, cruise ships became floating TV spaces, not only because TV image created and nurtured its market, but also because the ships themselves translated the image on the screen to the physical environment, usually through spaces that signaled formality with abundant luxury appointments. Fresh from schools of hotel management, the orgmen from Princess, Carnival, and Disney also logistically transposed cruising from a luxury to a mass-market spatial product, making it more responsive to economic volatility and giving it the power to steal tourists from hotels in a particular segment of the market.

The cruise ship is a benign paramilitary organization, a regime with no political ambitions except to conquer a mobile market share that is much more valuable than solid turf. Like the Cancun developers who invented the timeshare, the makers of resorts, spas, cruises, and other tourist/entertainment properties index the world using things like flight times from major cities, beachside water temperature, days of sunlight, quality of sand, and length of stay. The elaborate timeshare diagrams, for instance, that chart visitor rotations make palpable the mining of time as property. However ephemeral the market desire and however abstract the temporal data may be, these variables are often the determinants of building footprints. Synchronizing the time it takes the wife to shop with the time it takes the husband to play a round of golf, the resort planner may develop the formula for a new leisure conglomerate with golfing, specialty shopping, spas, and accommodations. Renovations undertaken to the rhythms of time-sharing may require an entirely new, usually much larger, building. The strip of beach in Cancun, like the strip in Las Vegas, develops larger and larger mega-resort footprints to contain the expansive choreography of leisure. Mixed with other cultural scripts, these conglomerates of pleasure and entertainment have great vitality, as they propagate, hybridize, and differentiate faster than we can characterize them as the offspring of Disney, Jerde, or Portman.
On the ship itself, cruising is an elastic assemblage of programs and services styled, scheduled, and accessorized with the signature techniques of a tourist brand. Management can reliably forecast the number of veal parmigiana needed on Italian night and provide a choice of scheduled activities including everything from bingo and exercise class to art auctions and night clubbing. Like landed resorts and spas, cruising is an enclosure of familiarity. It is a staged domesticity in which the children are safe and someone else is cooking within a ship that is a dream of cleanliness. The ships schedule activities in ports-of-call, but travelers choose to take a taxi into town and shop with cruisemates so that the experience of a new space seems more familiar. An amnesty from the politics and responsibilities of domestic life recenters life around the needs and desires of the body—sunning, eating, drinking, spa treatments, and sex. The Love Boat and I Love Cruise are accurately named since part of the allure of cruising is sex. In a poll conducted by Cosmopolitan Magazine and Royal Caribbean Cruise Line, 80% of the vacationers said they felt more amorous on board, and 48% said they had more sex, most shortly after boarding. The formula seems to work, since most passengers are repeat customers.21
We've been on forty cruises, one every two months. We're addicted. We have 40,000 miles on Holland America—they gave us a special emblem. We like other ships, too. The Costa Riviera was fun. They had a man with a monkey going around the ship and served pizza all day long. We also love Carnival's Jubilee. It's a beautiful ship.22

While the I Love Cruise for a moment merged (and thus perhaps neutralized) the myths associated with capitalism, communism, and tourism, the I Love Cruise destination was hardly similar to the placeless destinations that so neatly organize most touring. According to international law, cruise ships must fly different flags and be subject to the different jurisdictions through which they travel, but this routine required a heightened protocol when the port was a top-secret base for the fifth largest military in the world. Laundering another identity, the Hyundai ship entered the port of Chongjon flying not just a South Korean flag but also a flag of the Korean peninsula used before the war.23
At Mount Kumgang, The Love Boat became Reality TV. The rules were quite strict. No photography, no "inappropriate" conversations with the North Korean guides, no tape recorders, no powerful binoculars or lenses, no Japanese or American flags, no photography of the nearby villages, no short skirts, tattered jeans, spitting, or smoking.24 Until they were fined for doing so, tourists threw cartons of milk from the moving tour bus to children in a nearby village. Reports circulated that in one case the military authorities had detained the ship to search passenger luggage for a short skirt and unauthorized photographs.25
The tour was suspended several times, once to protest the detention of a South Korean tourist accused of attempting to persuade one of the North Korean guards to defect. Immigration officials routinely extracted fines for small inconsistencies or omissions on the forms. Hyundai was required to pay $300 per passenger to the Democratic Republic of Korea (DPRK) as part of the initial deal. One report reveals that Hyundai regularly paid an extra $100 to $300 to cover small infractions, a not insignificant sum given the fact that passage for the four days and three nights cost from $1,000 to $2,400.26
Hyundai spent hundreds of millions on buildings, docks, and electrical infrastructure. In the first year, the company paid $18 million to North Korea and incurred $258 million in losses.27 By early 2001, Hyundai was losing money at the rate of $2,000 per passenger or $55 million per year, and they had paid only $342 million of the $942 million promised to the DPRK.28 In addition, passenger numbers were shrinking. By April 2001, the North Korean government was unresponsive to Hyundai's proposal to include casinos within the tour. Hyundai Merchant Marine terminated the tour and began repositioning the cruisers and selling off assets like the floating hotel docked in Chongjon. They transferred the project to Hyundai Asan, another division in the chaebol, and refocused on the shipping business.29
Empowered by several forms of state subsidy or mandate, the South Korean chaebols, with their concentrations of money and power, are caricatures of hypercapitalism. Designed as nation-building organizations, the chaebols were initially orchestrated to create a competitive selection of exports. Arguably, their hierarchical structure and resistance to labor organization is a reflection not of Confucianism but of the military climate within which the chaebols were originally formed.30 (Hyundai built barracks and roads for the U.S. military during the Korean war.) Today, however, it is simultaneously pursuing a 21st-century script of global exchange that only temporarily relies on conventional notions of place or location and engaging not in nation-building but in the building of a network that almost recklessly responds to any global market. Hyundai has developed a ubiquitous presence in an increasingly diversified range of industries and an expanding global market. Hyundai pursued territory in the global empire to avoid domestic restrictions. With more favorable interest rates abroad, the chaebol could continue to borrow money at outrageous debt-to-equity ratios, sometimes as high as 92%.31 The cruise ship itself was an emblem of Hyundai Merchant Marine, a company that made Korea a leader in the global shipping business through the development of new containerization logistics and giant new container vessels.
The plans for what was to be Hyundai's second phase of development, some of which remain in the new proposals, included ski resorts, golf courses, conference centers, resorts, sports facilities, airports, roads, cable and rail lines, and business areas. Hyundai architects rendered a scene evocative of World's Fair expositions, corporate high rises, theme parks, and a Sea World-style aquarium. These were not manifestations of the new Vegas-style resort logistics—themed urbanism with acres of casinos and thousands of rooms—but a landscape of mid-20th-century Hiltons and Disneylands.
Hyundai has unrealized plans for building infrastructure and assembly plants that will exploit cheap North Korean labor and resources. For instance, part of the initial Kumgang deal would have permitted Hyundai to drill for oil in the North, bottle and sell a mineral water from the region, and build a power plant in Pyongyang.32 In each case, the North was to have siphoned off some of the profits. The special economic zone at Rajin-Sonbong north of Mt. Paektu near Russia and the casinos in the capital of Pyongyang are considered cash cows for the state. These areas are subject to only a few North Korean cultural and legal restrictions, and, like a free trade zone, provide incentives for doing business. Cheap, skilled labor is perhaps the biggest incentive. Just north of Chongjon, Kosong in North Korea, the entry port for the Kumgang tour, Hyundai developed an agricultural industry in large greenhouses staffed by North Korean workers. It pays 60%of market rate for its crop.33 Hyundai proposed the operation for another special economic zone in Haeju that would gather over 800 firms, among them manufacturing firms that would increase North Korea's exports twentyfold.34 In December 2000, working with the two governments, the firm had organized a funding consortium for the construction of an expressway across the DMZ from Taegu to Pusan, and recent indications are that Hyundai is still the leading candidate for that construction job.35
Kim Dal Hyon (a NK economic reformer) is reported to have said "Let's consider the Najin-Sonbong area as a pigsty. Build a fence around it, put in karaoke, and capitalists will invest. We need only to collect earnings from the pigs."36

The North is so reclusive that a diplomat contacting the foreign ministry on September 12, 2001, found that no one had heard about the previous day's events in New York City.37 Since the terrorist attacks, however, Northern leaders, pleading concerns about security, have refused to appear in Seoul for talks or, until April 2002, to honor family reunion agreements. Notably, they requested that the talks be held at Mt. Kumgang.38 There have been other political activities at the site, including a meeting of the Red Cross, a May Day celebration between North and South trade unionists, goodwill sporting events like table tennis and motorcycle or car races, and family reunions.39 Even Japanese tourists were permitted to visit the site, playing out a historical coda of the conqueror returned as tourist.40
In early October 2001, the two sides reached a consensus about the importance of continuing the tours. Since then talks about expanding tourism have stalled. Earlier, in June 2001, the North had agreed to reopen a nine-mile road across the DMZ so that the expense of maintaining cruising vessels and orchestrating a twelve-hour tour would be avoided—the trip from Mt. Sorak in the South to Mt. Kumgang in the North takes only two hours by land. The South Korea government, led by Kim Dae Jung, having won the Nobel peace prize for unification efforts like the Kumgang tour, saved face by bailing out Hyundai's project, despite the fact that Kim was facing an 85% disapproval rating in the South, in part because of a general impatience with the North's unpredictability. Under the auspices of the Unification Ministry and a Korean tourist association, a new agreement establishes that fees paid to the North would be based on the numbers of tourists visiting the special tourist zone. Hyundai is also seeking outside funding for its development of tourist and special economic zone projects.41
Relations have been even more strained since George W. Bush's characterization of North Korean as part of an "axis of evil," and it is unlikely that visas will be granted to Americans in the near future. In March 2002, the North and South announced that they would resume negotiations, and in April 2002 several family reunions have taken place at Mt. Kumgang.42 Many new investments from all over the world are beginning to take hold in North Korea. China has scheduled flights to Pyongyang. In spring 2002, approximately 200 Westerners were living there. About twenty or thirty European and Asian companies, and 125 South Korean firms are doing business in North Korea. A concession from Singapore was granted permission to build nine duty-free shops in the North. In fall 2001, Sovereign Ventures of Singapore won the right to oil exploration in a 2,317 square-mile tract. As it did with Hyundai, North Korea sometimes alienates the Golden Goose. For instance, the South Korean Taechang company ran a water bottling plant and a railway during the past year, but has suspended operations because the DPRK demanded such an increase in its share of the company's income that it could no longer make a profit. In spring 2002, Hyundai was handling approximately 4,000 tourists a month, claiming that the project would never be profitable without an overland route, golf course, duty-free shopping, and winter skiing.43
In July 2001, Hyundai sent 470 delegates on a reconnaissance mission with members of the Korean National Tourism Organization. Although reports listed the delegates as businessmen, scholars, and lawyers, one imagines that among them must have been a delegate able to generate scenarios about uses of space.44 One also imagines that those scenarios, if they are as hyperbolic as those already proposed, might have the capacity to hypothesize and model not only different legal and economic conditions for trade and tourism, but also different climates for labor, human rights, natural resources, and governance. If architects are often called upon to make projections about building profitability without being directly responsible for the implementation of economic structures, is it not possible that their ingenuity and imagination might extend to nonspatial problems? While one might search for an appropriate spatial gesture for the situation, one expressive of détente, the entire enterprise of reconciliation is a critical moment of transaction filled with design choices that have other, perhaps indirect, political consequences with an even greater impact. A political imagination spots details of the bargain that may reasonably possess tactical powers to influence labor, economy, or the environment. For instance, if designed to do so, a building component produced in large quantities potentially translates not only into jobs in the North but also into a new domestic industry. The buildings that house reunions and goodwill sports, the only events that North Koreans are permitted to attend, will necessarily be used for other programs and so will introduce new cultural material to the North.
Still, it may not be reasonable procedures, but rather wild cards and surprise endings that divert a political theater like Mt. Kumgang. As if to serve as a mascot for all of the maritime metaphors that populate globalization theories, it was a cruise ship, after all, with all of its promiscuity and luxury, that was able to penetrate the North. Able to slip through jurisdictions and political boundaries, this true pirate space was better equipped to gain both access and immunity, the Mata Hari that made a space for political summits. Similarly, change may ride on excess, corruption, and exploitation, and the most elaborate desires may provide resistances or incentives that leverage that change. The taste for exertion that attends extreme sports, like high-elevation skiing, could, with apparent extravagance, preserve a delicate environment. The premium that tourists might pay for mystical asceticism could turn fasting and a few rude dwellings into a lucrative Shamanistic time-share. Connoisseurs of the world's curiosities will pay to see the North's sheltered animal species and will drink beverages made from rare roots and herbs. Since guilt is also a money-making business, one can imagine the newest forms of agricultural tourism applied to the Kumgang site, the sending of wealthy tourists, for instance, to toil in the once barren fields of nearby villages. And with its military capabilities, North Koreans could run the world's most elaborate retreat for fantasy war games. One inevitability: The North's cheap labor will find its way into the spas, golf courses, factories, oil wells, and brothels of the larger coastal development. An ethical swindle can enhance an ethical stance. Some sleight of hand with program, market, or materials, some counter-piracy might add to the mix alternative choices that make many human rights first more lucrative and then undeniable for other reasons.
Occasionally, through some rapprochement between disguises comes a sudden loosening of dogma, a sudden amnesia about conflict, when everyone is ready to make the deal. While the market runs on logic, it also runs on risks and comedies, ridiculous products and ephemeral desires. Architects looking for fast action in the style pages may turn instead to the runaway stories that populate the international pages and find architecture and urbanism used as a critical pawn in the game, a game around which all sides are gambling with the idea that capitalism's contradictions will cause it not to perish but to flourish.
1
Among the best press accounts are:
New York Times
, April 23, 2000, 5H;
New York Times
, March 13, 2000, 1E;
New York Times
, March 7, 2000, 1C;
Toronto Star
, 9 June 2000;
New York Times
, January 20, 2002, A10.
2
Marcus Noland,
Avoiding the Apocalypse: The Future of the Two Koreas
(Washington, D.C.: Institute for International Economics, 2000), 85;
Herald Tribune
," March 11, 2000, World, 7.
3
Kongdan Oh and Ralph C. Hassig,
North Korea through the Looking Glass
(Washington, D.C.: Brookings Institution Press, 2000), 33.
4
BBC World Service Newsroom, October 13, 1999,
http://news.bbc.co.uk
(March 2002).
5
DPRK web site,
http://www.Korea-np.co.jp/pk/
(March 2002).
6
New York Times
, February 15, 2000, A6;
Lloyd's List International
, June 12, 2001, 6.;
The Financial Times
, June 21, 2001, 10;
Japan Economic Newswire
, June 8, 2001;
Korea Herald
, June 11, 2001.
7
Oh and Hassig, 56.
8
Ibid., 33.
9
Noland, 139. Noland references Cho Seong-Kyu, "The Effects of Mt. Kumgang Tour Business on the National and Local Economy,"
The Economics of Korean Unification 4
, Fall 1999, 154–168.
10
Deutsche Presse-Agentur
, May 29, 2001.
11
Oh and Hassig, 127–128.
12
Noland, 115.
13
Ibid.
14
Noland, 62.
15
Ibid.
16
http://www.asanmuseum.com
(March 2002).
17
Ibid.
18
New York Times
, August 2, 2001, A4.
19
Oh and Hassig, 28, 37.
20
Financial Times
(London), June 13, 2001.
21
Bob Dickinson and Andy Vladimir,
Selling the Sea: An Inside Look at the Cruise Industry
(New York: Wiley, 1997), 140–148, 208.
22
Ibid., 217.
23
BBC Summary of World Broadcasts, October 15, 1998.
24
http://www.ilovecruise.com
(This site was transferred to Hyundai Merchant Marine and later discontinued. I last accessed it in September 2001.)
25
The Toronto Star
, June 9, 2000.
26
Ibid.
27
Noland, 115.
28
Herald Tribune
, March 11 2000, World, 7;
Lloyd's List International
, January 17, 2001, 4; John Larkin, "Big Gamble on a Cruise North,"
Far Eastern Economic Review
, February 1, 2001, 21–22.
29
Lloyd's List International
, July 24, 2001, 6.
30
Manuel Castells,
The Rise of the Network Society
(Oxford: Blackwell, 1996), 176.
31
Samuel S. Kim,
Korea's Globalization
(New York: Cambridge University Press, 2000), 119–125.
32
Lloyd's List International
, April 16, 2001, 12;
http://www.ilovecruise.com
(September 2001).
33
Herald Tribune
, March 11, 2000, World, 7.
34
Noland, 140.
35
Korea Herald
, December 23, 2000.
36
Oh and Hassig, 181–182.
37
"Pyongyang Blues,"
The Economist
, October 13–19, 2001, 44.
38
Japan Economic Newswire
, July 20, 2001; BBC Worldwide Monitoring, October 6, 2001;
Korea Times
, October 19, 2001.
39
Korea Herald
, November 2, 1999;
Deutsche Presse-Agentur
, May 1, 2001;
Japan Economic Newswire
, November 11, 1999.
40
Japan Economic Newswire
, August 15, 2000.
41
Lloyd's List International
, June 12, 2001, 6;
The Financial Times
, June 21, 2001, 10;
Japan Economic Newswire
, June 8, 2001;
Korea Herald
, June 11, 2001.
42
New York Times
, March 25, 2002, A6;
New York Times
, April 28, 2002.
43
New York Times
, February 19, 2002, C1.
44
Korea Herald
, July 21, 2001;
Japan Economic Newswire
, July 20, 2000.