Zoned Out: Buildings and Bodies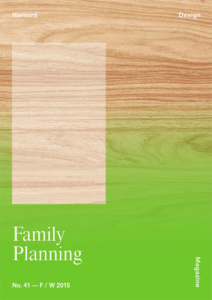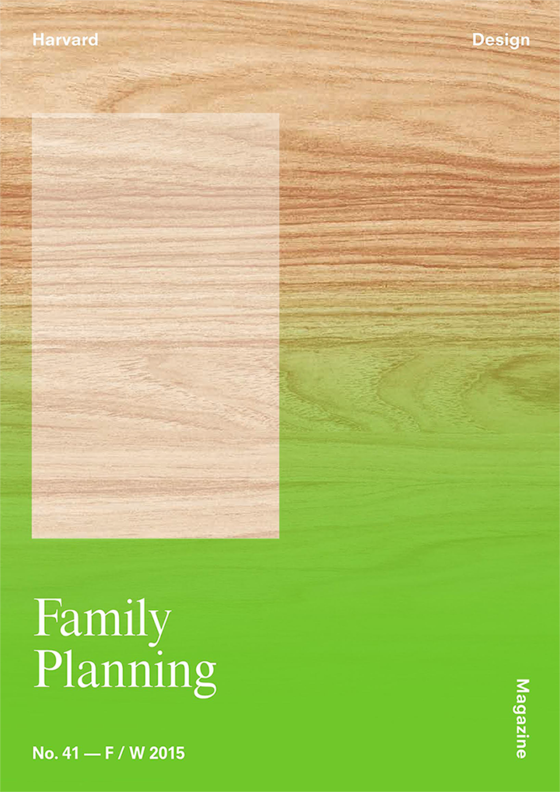 Featured in:
Artifact
What comes to mind when you hear the words "family planning"? Contraception? Women's reproductive health care? What about the place where someone goes to buy birth control or to have an abortion? The ability to physically procure family planning resources varies depending on where in the world you live and what laws govern a woman's right to obtain this care. Accessing a doctor or a women's health clinic that will prescribe and a pharmacy that will fill the prescription for contraception is not a guarantee in many areas of the world or in the reddening zones of the United States.
For example, Texas is the second most populous state in the United States, with over 5.4 million women of reproductive age. Signed into law in 2013, Texas House Bill 2 legislates abortion facility standards at least "be equivalent to the minimum standards" of ambulatory surgical centers (ASC), which are similar to outpatient hospital-based surgical facilities. The "minor" changes required to meet these standards may include increased corridor or door widths, or enlarged patient stations. More costly changes can mandate sophisticated HVAC and sprinkler systems. This law may appear innocuous, but it is in large part responsible for the shuttering of many clinics. Over half of all abortion clinics in Texas have been closed due to House Bill 2: Texas went from being a state with 41 medical practices licensed to provide abortions to a state with only 10 today. Combine the reduction of providers with the state's vast geography and the entire West Texas region is left without a single provider—a woman must now drive hours to reach care if living in West Texas. Additional travel significantly increases overall expenses including gas, overnight accommodations, missed wages, and often childcare.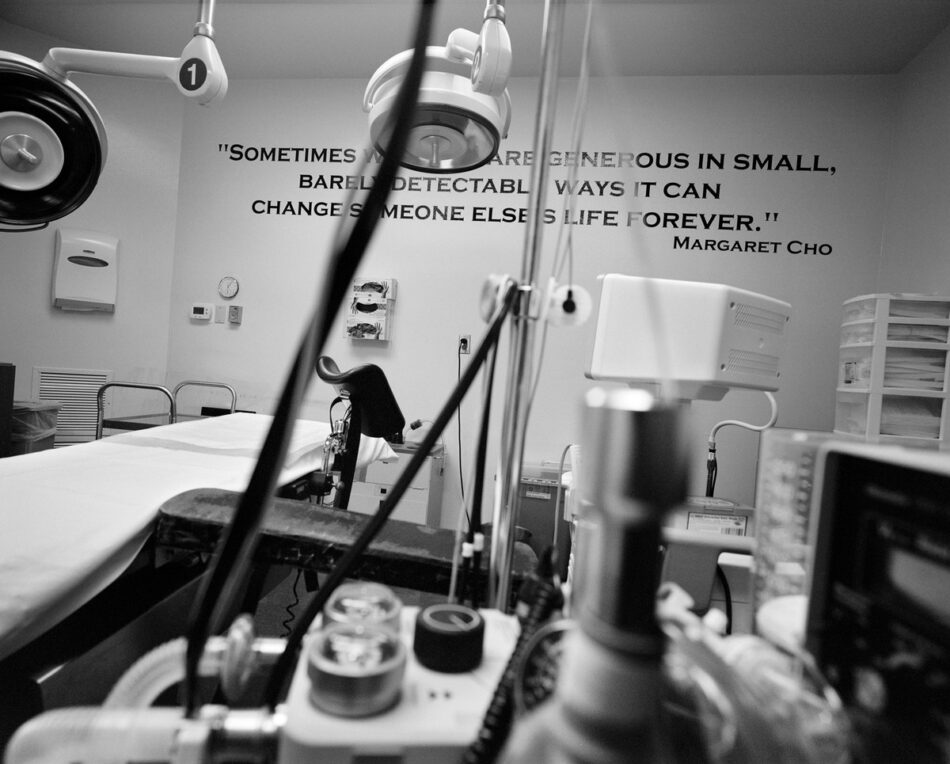 The changes in building codes are not exclusive to Texas, and they are significant, often introducing disastrous financial consequences. Building code changes are not creating safer abortions or improving health care but reducing clinic availability. TRAP (targeted regulation of abortion providers) laws are aimed solely at facilities providing this type of medical care. In Texas, as in other states, mandating ASC codes is a direct insertion of politics into the spaces of health care. Architects can no longer ignore spatial politics—the consequences are too serious.
But it is rare for an architect to be hired to consult or design a clinic, even on a pro bono basis. Administrators of many clinics think that they cannot afford architecture services, that their renovations do not "need" an architect, and, more often than not, don't necessarily know what architects do. But design thinking could contribute to more secure, aesthetically considered, and efficient clinics. In addition to design services, architects need to become involved in writing building codes and serving on local building departments. Architects must become more politically active in the legislating of our built environment or we will be left with politicians with no spatial expertise determining the life and safety measures that qualify the future development of our built environment and our bodies.
Lori Brown is Associate Professor of Architecture at Syracuse University and cofounder of ArchiteXX, a women and architecture group bridging the academy and practice in New York City. She is editor of Feminist Practices: Interdisciplinary Approaches to Women in Architecture (2011) and author of Contested Spaces: Abortion Clinics, Women's Shelters and Hospitals (2013).