Pastiche of Ghosts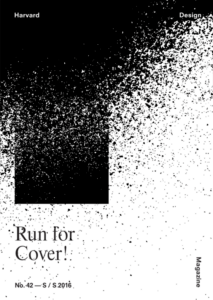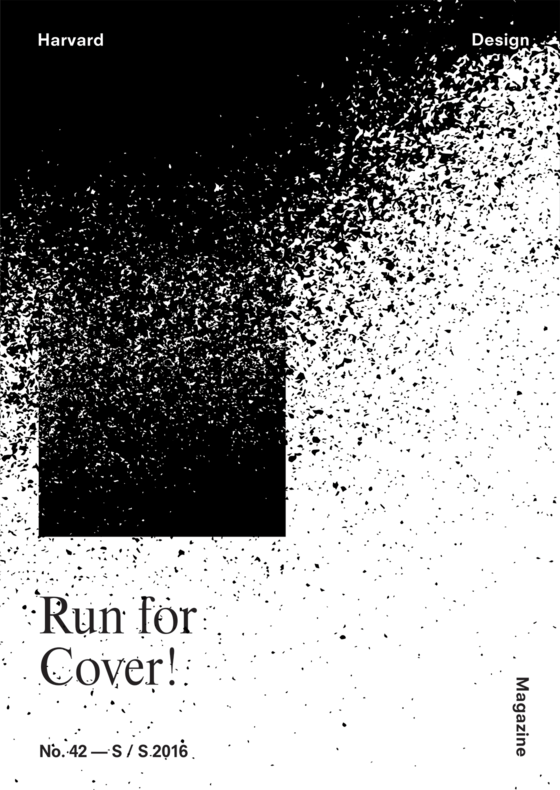 Featured in:
Column
— Han Solo, Star Wars: The Force Awakens (2015)
Ukraine is a future disguised as a country. It is the heart of a ruptured millennial Eurasia—an open-source fab lab for geopolitical fantasies. The territorial players of a fading post-World War II settlement—the European Union, NATO, the United States, the International Monetary Fund, Russia—celebrate a raucous free-for-all over the breadbasket of Europe. Devoured and consumed by external forces, Ukraine hurts from internal nationalisms, separatisms, and cosmopolitanisms.
Aging Western men crusade into Ukraine on chartered coaches looking for long-legged "true innocence"®—an invasion never quite talked about on the same terms as the Russian intervention in the headlines. But the political promise given by the West is eventually the same one as the pensioners' Stalingrad of male sexuality: a "loving" partner, financial security, stability. EU treaties and IMF payments don't come for free; they involve the scissors of cultural surgery and the changing of standards, pushing Ukraine away from its ancient sub-economy of favors into dreamless,
off-the-shelf modernity.
One of its most intriguing political entities is the Internet Party of Ukraine (IPU). Founded in 2008 by Dmitry Golubov, the IPU earned international attention last year when it ran someone dressed in a Darth Vader costume for mayor of Odessa. Along with an entourage of Star Wars characters, the mayoral hopeful appeared in a series of remarkable YouTube videos. In one clip, Imperial stormtroopers ascend the Potemkin Stairs in Odessa, coalescing into a large, circular formation on the square at the top. In another, a choir of young Pioneers chants propagandistic hymns to atonal avant-garde metal music while Chewbacca stands in their midst. In some of the IPU's most visually iconic pieces, Star Wars characters hug and stroke Cossack monuments and Social Realist statues in hypnotic, cinematic slow motion.
Borrowing from one of the West's most potent and vexed cinematic fictions, the IPU's videos are masterpieces of what one might call "design encryption": the creation of an enigma not by mathematical computation but rather by an impervious interlinkage of visual clues.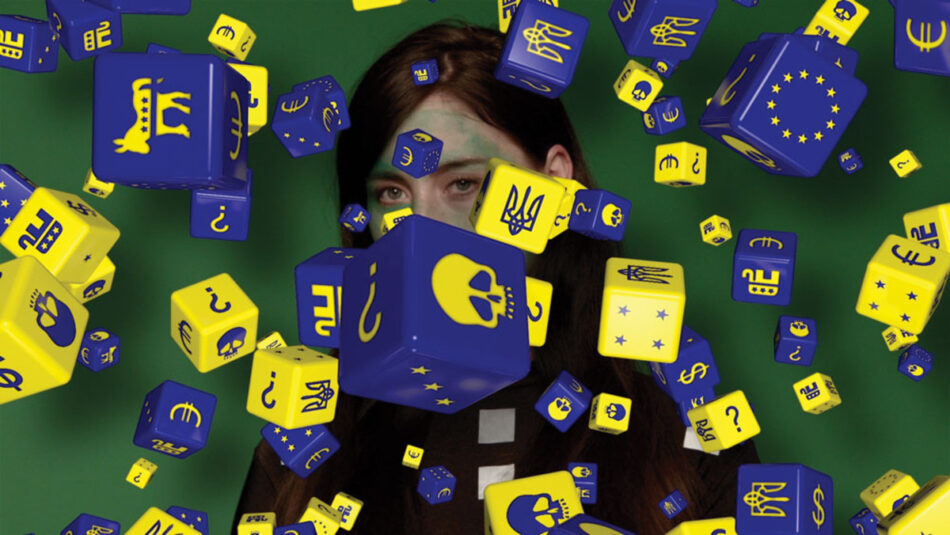 In a sobering analysis published in the Washington Post, political scientist Erik Herron argued that the real role of the IPU is to distract. "While election fraud was occurring on the streets and in the electoral commissions of Odessa, the world was instead paying attention to the oddly charming Vader story." Indeed, as several media sources reported, fraud did occur. But there is no evidence that the IPU made efforts to cover it up. It rather created an absurdist media offensive that ridiculed all political representation—the zenith of loss of faith in politics, lyrical and cynical in equal parts.
Darth Vader is hardly an icon of the Left. Originally the Imperial chief was much smaller and "ratlike." But as Star Wars production designer Ralph McQuarrie recounts, "the guys who made the costumes came up with a good idea—the concept of this huge, towering figure you had to look up at." A completely masked villain, Darth Vader moves around like a brand of himself—a pop relic forever returning from the past. But in the IPU's telling, he is Cossack. He takes off his black helmet and overlooks the steppe, away from us. Analyzing the relationship between politics and nostalgia, artist and theorist Svetlana Boym suggests that the latter "works as a double-edged sword: it seems to be an emotional antidote to politics, and thus remains the best political tool. In our age of global suspicion, when politics has become a dirty word, smart politicians try to appear unpolitical in order to reach that disenchanted and not always silent majority: they play the saxophone like Clinton, dance like Yeltsin, kiss like Gore, win judo matches and love dogs like Putin."
Darth Vader is known by everyone. His plans are known by no one at all. Surreal fantasies like the IPU's are fitting in an age of empty political modernity, where the lack of a common dream leaves a void big enough for a pastiche of popular ghosts to emerge. The IPU's YouTube clips and roadside billboards propose illusion as a form of progress.
In 2005, before his political career took off, Golubov was sentenced for his work with Carderplanet, a website of Russian, Ukrainian, and Belarusian credit card fraudsters that emerged out of the rampant chaos of post-Soviet capitalism. With no legislative or regulatory oversight in place, the gray economy of "carding" became a serious problem, because, as Hacker.ru noted, "we, Russians, lack a sense of limits." Golubov was swiftly released with the help of two deputies of the Party of Regions, the Russophone faction that controlled much of Ukraine until the 2014 revolution. One of them, Volodymyr Demekhin, said that he wanted to help Golubov to "study and work," since "he is a talented man" who "represents the best of our young generation." The other deputy had no idea who Golubov was, but testified as a favor to his friend Demekhin.
The 2015 vote in Odessa was won by the Party of Regions. The runner-up was Alexander Borovik, the advisor of Mikhail Saakashvili, governor of the Odessa region and a former president of Georgia. The revelation of election fraud triggered a protest, led by Saakashvili. Golubov accused Saakashvili of corruption. Saakashvili responded by calling Golubov a "cur."
The IPU is a spiritual act of Astroturf rebellion. It hijacks the democratic process, using collective memory and science fiction to actualize a lucid dream. As the fighting inside and over Ukraine continues, more of such designer ghosts can be expected to appear. Stay tuned.
Research assistant: Anastasia Kubrak
Metahaven is a collective of designers and artists, founded in 2007 by Daniel van der Velden and Vinca Kruk. They are the authors of Uncorporate Identity (2010), Can Jokes Bring Down Governments? (2013), and Black Transparency (2015). Between 2010 and 2013 Metahaven designed a collection of scarves, T-shirts, and visual proposals for WikiLeaks. Their films include City Rising (2014), The Sprawl (Propaganda About Propaganda) (2016), and several music videos with composer and singer Holly Herndon.