What Else about the Inside?
In the midst of the 2008 global financial crisis, the first iPhone release, and intensifying Obama campaign chants of "Yes We Can," Mohsen Mostafavi began his deanship at the Harvard University Graduate School of Design. While "starchitects" were producing supersized icons and transforming skylines, a crumbling economy, largely induced by faulty real-estate schemes, forced countless practices to downsize drastically, or close abruptly. Overnight, construction sites froze, projects were shelved, and suddenly, unemployed architects were returning to school in droves. No longer tasked with generating monumental megaprojects, they had to find other, more modest ways to make an impact. It was an apt moment to look inward—to reassess, and even redefine, the boundaries of the design disciplines.
"What about the inside?" Mohsen asked a disoriented generation of students and practitioners. "Do architects just pay more attention to the outside? Or is it perhaps because the external view of a building provides the image of a totality, an image that in its flatness is easier to comprehend than one of the interior?"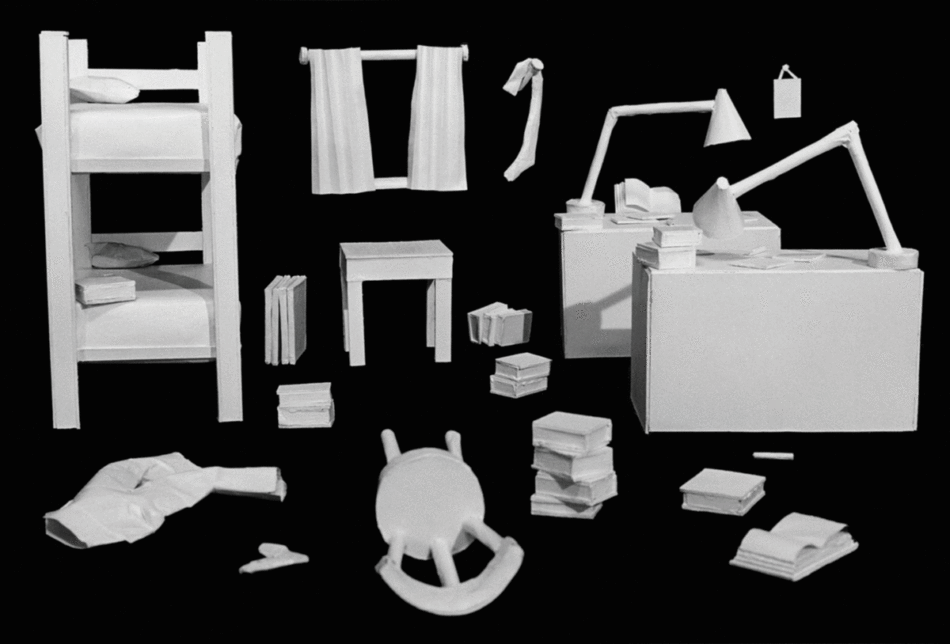 His questions prompted this magazine's 29th issue, developed around the idea that the interior had been neglected, even trivialized, in recent practice and discourse—that the walls that divide inside from outside had also come to separate two dissociated practices and projects. "What about the Inside?" was a call for experimental collaboration among the design disciplines, and for a reintegration of the realms in which they operate.
A decade later, as Mohsen's deanship comes to a close, we've gone inside once again by way of the rich history of the magazine itself. This issue is a renewed call to expand the architectural imagination to the interior—its equipment and furnishings; its textures, colors, and atmospheres; its light and acoustics; its relationships with the body and the senses; and its potential to organize and influence human behavior, health, and everyday life.
"Inside Scoop" is organized in four parts: it opens with a collection of archival essays, each paired with a newly written reflection by an invited contributor; followed by an interview with Maja Hoffmann of the LUMA Foundation, a folio of interior strategies and patterns, and finally, a conversation among members of the school's architecture faculty about the processes and challenges of conceiving interior space in their own work.
Highlighting and reflecting on Harvard Design Magazine's archive, and presenting innovative approaches to interior spaces past and present, "Inside Scoop" opens up the magazine as an interior itself, one housing vital objects of thought.