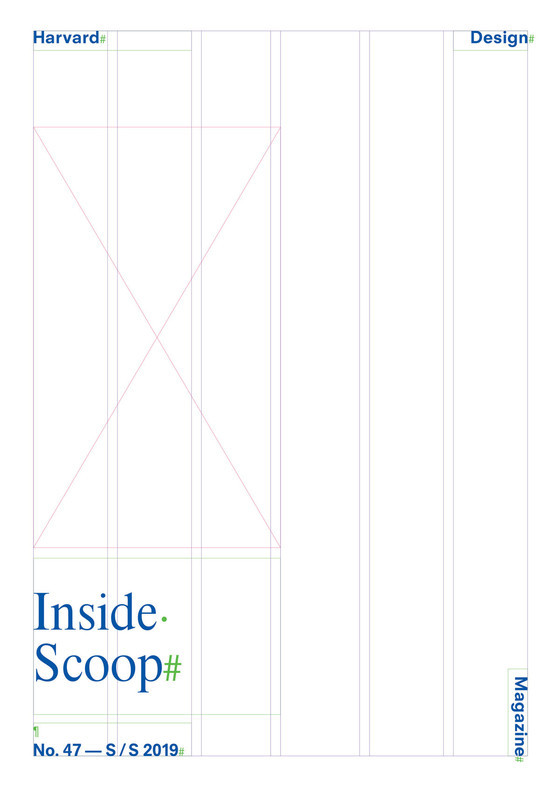 The 47th issue of Harvard Design Magazine is a renewed call to expand the architectural imagination to the interior. We go inside to consider the interior's equipment and furnishings; its textures, colors, and atmospheres; its relationships with the body and the senses; and its potential to organize and influence human behavior, health, and everyday life.
"What about the inside?" asked Mohsen Mostafavi in 2008, when he began his deanship at the Harvard GSD. In the midst of a global financial crisis, the first iPhone release, and intensifying Obama campaign chants of "Yes We Can," a disoriented generation of students and practitioners were reassessing their discipline. No longer tasked with generating monumental megaprojects, architects had to find other, more modest ways to make an impact. It was an apt moment to look inward—to reassess, and even redefine, the boundaries of the design disciplines.
Mohsen's question prompted this magazine's 29th issue, developed around the idea that the interior had been neglected, even trivialized, in practice and discourse. It was a call for experimental collaboration among the design disciplines, and for a reintegration of the realms in which they operate. A decade later, as Mohsen's deanship comes to a close, we've gone inside once again by way of the rich history of the magazine itself.
Highlighting and reflecting on Harvard Design Magazine's archive, and presenting innovative approaches to interior spaces past and present, "Inside Scoop" opens up the magazine as an interior itself, one housing vital objects of thought.
Articles
Table of Contents
Editors' Letter
What Else about the Inside?
Jennifer Sigler
Essay
Another Shade of Gray Space
Megan Panzano
Architecture without Content
Kersten Geers
Architecture's Inside
Mohsen Mostafavi
Community Property
Penelope Dean
Curtain Wars: Architects, Decorators, and the 20th-Century Domestic Interior
Joel Sanders
Dress Codes
Lois Weinthal
Edges of Apprehending
Irene Sunwoo
FAMILI: Proxy Paranoia or Technological Camaraderie
ÅYR
FAMILIA: Corporeal Care and Affective Ties
Shannon Mattern
Green Chaos: The Climatron and the Enclosure of Nature
Robert Riley
How Not to Die
Jenna Sutela
How to Get More from More
Sylvia Lavin
In Other Words
K. Michael Hays
Islands in the Landscape: The Case of Dropbox
Mark Lee, Sharon Johnston
Life in the Clinic
Michael Osman
No (Popular) Place Like Home: On Global Space and Personal Taste
Jim Collins
No Strings Attached
Penelope Dean
Notes from Underground: Plato's Cave, Piranesi's Prisons, and the Subway
Marshall Berman
Notes on More
Andrew Holder
Pennsylvania Station's Everlasting Ruin: On Marshall Berman's Tales of Old New York
Edward Eigen
Rustic Modern Contemporary
Alice Friedman
Spheres Theory: Talking to Myself about the Poetics of Space
Peter Sloterdijk
Taking Hold
Erika Naginski
Talking to Myself about Peter Sloterdijk Talking to Himself
John May
The Incorporation of Dissent: Bürolandschaft's Legacy
Andreas Rumpfhuber
The Interior as Setting
Mohsen Mostafavi
The Temperamental Interior
John May, Zeina Koreitem
Uncanny Limbo: A New Type of Architectural Type
Sergio Lopez-Pineiro
Whatever Happened to "Whatever Happened to 'Whatever Happened to Total Design?'?"
Andrew Holder
Whatever Happened to "Whatever Happened to Total Design?"? The Momentary Utopian Jouissance of the Bouroullec Brothers
Michael Meredith
Whatever Happened to Total Design?
Mark Wigley
Interview
Living Organisms
Maja Hoffmann, Mohsen Mostafavi
Photo Essay
Interior Evidence
Phillip R. Denny
Plus
Looking Inward: An Exchange on Recent Work
Michelle Chang, Andrew Holder, Jon Lott, Toshiko Mori, Mack Scogin, and Preston Scott Cohen with K. Michael Hays, Eric Höweler, John May, John McMorrough, and Megan Panzano
Colophon
Editor in Chief
Jennifer Sigler
Deputy Editor
Leah Whitman-Salkin
Production Manager
Meghan Ryan Sandberg
Creative Direction & Design
With Projects, Inc.
Editorial Board
K. Michael Hays, Andrew Holder, Mark Lee, Jon Lott, Ashley Schafer
Copyeditor
Olivia Casa
Proofreader
Rebecca McNamara
Researchers
Gina Ciancone, Linda Just
Printer
AS Printon Trükikoda, Tallinn, Estonia